FG replies Gates, says economic plan prioritises human capital devt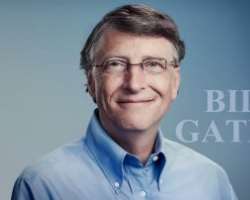 The Federal Government on Friday said that contrary to the assertion by the Co-Chair of the Bill and Melinda Gates Foundation that the Economic Recovery and Growth Plan did not address the economic needs of the country, government spending on human capital development was prioritised in the plan.
Gates had on Thursday said the Federal Government's Economic Recovery and Growth Plan was not reflective of the people's needs.
He also said the country would do better with strong investments in health and education, rather than concentrating on physical infrastructure to the detriment of human capital development.
Gates had while speaking at the expanded National Economic Council meeting, chaired by Vice President Yemi Osinbajo, said, "The Nigerian government's Economic Recovery and Growth Plan identifies investing in the people as one of three strategic objectives.
"But the execution priorities don't fully reflect the people's needs, prioritising physical capital over human capital.
"People without roads, ports and factories can't flourish. And roads, ports and factories without skilled workers to build and manage them can't sustain an economy."
But reacting to the development, the Minister of Budget and National Planning, Senator Udoma Udo Udoma, said that to demonstrate the commitment of the government to improving human capital development at the national level, the Federal Government had made significant improvement in capital allocations in human capital-related sectors in the last three years in spite of dwindling revenues.
In a statement issued by his media adviser, Mr. Akpandem James, Udoma said that, for instance, capital allocations to education, including the Universal Basic Education, in the 2015 Budget was N91.903bn.
This allocation, he noted, was increased to N112.54bn in 2016; N152bn in 2017; and N170.79bn in the proposed budget of 2018.
In the health sector, the minister said while N22.67bn was provided in the 2015 budget for capital expenditure, the sum of N28.65bn was provided in the 2016 budget; N55.61bn in 2017; and N71.11bn in the 2018 budget proposal.
Udoma said, "A close reading of his statement shows that the point Mr. Gates was making was that the human capital development should have been explicitly indicated as part of the execution priorities of the ERGP.
"This is not the same as saying that the ERGP does not address human capital development. The Federal Government is committed to improving human capital development at all levels by deepening collaboration with the states." – PUNCH