Imoke Calls For Collaboration Between UNICAL, CRUTECH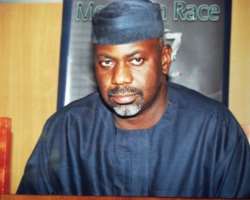 PHOTO: CROSS RIVER STATE GOVERNOR LIYEL IMOKE.
CALABAR, June 08, (THEWILL) - Governor Liyel Imoke of Cross River State has called for a strong collaboration between University of Calabar (UNICAL) and Cross River University of Technology (CRUTECH) for the duo to become centres of excellence of repute in the country.

While receiving the governing Council of UNICAL led by its chairman, Dr. Roland Ehigiamosue, on a thank you visit, Imoke remarked that if UNICAL, which is an older institution, extends its support to CRUTECH, it will help the latter actualize its dreams, adding that the duo should pull their resources and key into the development programmes of the state, especially its tourism programme.

According to Imoke, tourism is an integral part of education and a component of development and with qualitative education centred on tourism, UNICAL and other institutions can help develop various sectors including tourism, adding that government sees tertiary institutions as partners in development.

He commended the current management of the institution for putting significant efforts for structural development thereby surpassing other citadels of higher education, which were established at the same time with UNICAL, stating that the award of Honourary Doctor of Law was a great honour for him and members of his family, as he will continue to support the institution.

The Governor said the university has not only helped to develop youths but has also positioned itself as one of the premier institutions that have contributed greatly to the development of the country through its different academic and professional programmes.

Dr Rowland Ehigiamosue, Pro Chancellor and Chairman UNICAL governing Council said their mission was to thank Governor Imoke for what he has been doing for the institution as an expression of love and gratitude as well as present to him his certificate for the award of Honourary Doctor of Law.