NDLEA Urges BOSG To Review Drug Laws... Sensitizes 120 Youths From MMC and Kaga LGAs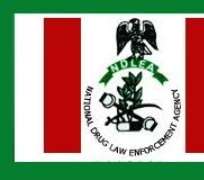 The National Drug Law Enforcement Agency ( NDLEA) has appealed to Borno State Government (BOSG) to review its existing laws on drug abuse in the state to meet up with the contemporary laws on drug abuse and prohibited substances that are harmful to human beings and animals.
It also asserted that Borno state was second to Kano state in terms of high rate of drug abuse, narcotics and other drugs related substances all over Nigeria.
The Chief Superintendent (SP), Narcotics, who is also the Principal Staff Officer (PSO), Drugs Demand Reduction, NDLEA, Borno State Command, Mr Marcus Ayuba stated this at Sensitization and Mobilization ceremony organized by Borno Coalition For Democracy and Progress ( BOCODEP) for youths as agents of change against social vices in the Northeast of Nigeria in Maiduguri yesterday.
He further said that apart from the negative effects of drug abuse , the society need to bring the victims of drug abuse closer to consequences by guiding and counseling as well as establish rehabilitation centers before reintegrating them into the society.
" NDLEA is not out to witchhunt youths who abuse drugs , but rather to ensure they have good life and greater future to contribute to the develpment of the society and the nation at large.
" In NDLEA, we fight the drug war in two ways; that is drugs demands reduction unit saddled with the responsibility of reducing drugs abuse among the populace through rehabilitation and drug seizure unit which arrests as well as seizes," Ayuba said.
In his remarks, the Borno state Commissioner of Home Affairs, Information and Culture who is also the Coordinator of the Program, Dr. Mohammed Bulama said that if rising rate of drugs abuse is not controlled in all its ramifications and with all seriousness, it will spell doom for the state.
Bulama argued that there was no segment of the society in Borno state that was not affected by the menace, pointing out that, apart from the youths, even the political class irrespective of position were deeply involved in drugs abuse.
" As the 2019 election approaches, desperate politicians will cash in on the gullibility of youths to use for their selfish political ambitions, but in all these, I call on the youth to shun any attempt to be used by such politicians," Bulama said.
In her speech, the Monitoring and Evaluation Officer of BOCODEP, Rahila Jubrin said over 120 youths drawn from Kaga and Maiduguri Metropolitan Council (MMC) of the state were selected by the organization as agents of change in their various communities.