Cultism: Youth Bidding Goodbye To Their Future.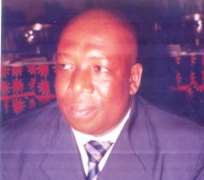 Acquisition of a university education is always regarded as a way of securing a better future for oneself. Parents who have the means would also do everything within their reach to make sure that their children get education beyond ordinary level. The joy and fulfillment of even gaining an admission to an institution of higher education evoke a feeling of self-importance of some sort and a hope for a brighter future.
Under-graduates should have a strong belief in their future; it is this hope that is the driving force for their academic pursuit. A desire for a brighter tomorrow is the reason for seeking a higher education in the first place. One therefore wonders why many youngsters live as if they have no tomorrow. Cultism, gangsterism, thuggery, drug abuse and other negative vices have unfortunately preoccupied the minds of our supposed future leaders. They have unwittingly abandoned studying in pursuit of activities that would inadvertently destroy them and their potentials. There is no short cut in life, the desire of many to approach life this way ends up cutting short many precious lives. People who wish to live long would see their today as their tomorrow's investment and would be careful what they sow into it.
Many young people have been indoctrinated to believe that just acquiring education without belonging to a certain cult amounts to a waste of time and makes one irrelevant in the scheme of things both on campus and in the larger society. The desire to live big and become a bully to others is what lures many to embrace cultism. They have been lured to belong to these fraternities without minding obvious fatalities that come with it.
It all started in 1952 when a group which called itself Magnificent Seven in University of Ibadan formed what is known as Pirate Confraternity. Prof Wole Soyinka, the Nigeria's Nobel Lauret led the group to fight what was perceived to be social injustice. Our nation's Ivory Towers have since then become breeding grounds for proliferation of other cult groups like Buccaneer Confraternity, Supreme Viking Confraternity, Aiye Confraternity, Victor Chalie Boys, Brotherhood of the Blood, Second Sons of Satan, Family Confraternity to mention a few. Even our womenfolk are not left out in this craze to become 'super humans'. This has equally led to the formation of the following cults- Daughters of Jezebel, Black Bra, the Damsels, Vicqueens and others.
Of course this no longer makes news but what is becoming worrisome is the way this trend has been cascaded to even the lowest tier of education. Findings have surprisingly revealed the existence of cultism in some of our primary schools. Rebellion, flouting of constituted authorities, threats and intimidations have been consistent traits of cultists. Though cultism has been existing in Nigeria's universities for more than six decades but its negative impacts began to rear its ugly heads in the 90s and the advent of the nation's present democratic dispensation at the turn of the century witnessed an up-surge in cult-related activities. No thanks to unscrupulous politicians who recruited and armed these boys to do some hatched electoral duties for them. These boys snatch and stuff ballot boxes; they also intimidate and sometimes kill perceived political opponents of their paymasters. In fact they even do more un-imaginable things, including kidnapping for ransom, abduction of babies for rituals to enhance political fortunes of their principals and others.
Students who have left their studies to be involved in these nefarious activities are not only security threats on campuses but serious concern to the larger society. Unfortunately, our leaders who maintain them would do everything to prevent the long hands of the law from reaching these culprits. No nation would move forward when its leaders ride on people's blood to occupy public offices, maybe this is the reason why the country has consistently failed to make any appreciable economic development. Citizens continue to suffer in the midst of plenty because of faulty leadership recruitment process and its concomitant cluelessness of the managers of the nation's economy.
No wonder criminal activities are always on the increase when election period draws near. These cult groups are often in war of supremacy for recognition and greater patronage by those who may need their services. The battle to remain atop is usually deadly leading to brutal killings and bloody reprisals from those in opposing camps.
A confident young man with a bright future becomes fearful and suddenly loses concentration in his studies after being initiated into cult. He lives in perpetual fear and becomes confused and irascible. In other to hide this palpable fear that constantly grips his hopelessly hapless soul, he then takes solace in drugs and alcoholism. To get these narcotic substances, some of which are very expensive, they engage in petty robbery, some are killed in the process by the police, vigilante or mob. Sadly, youth who are initiated into cults are unwittingly bidding goodbye to their future. How long shall we continue to watch our future leaders sacrifice both their potentials and lives on the platter of ignorance called cultism? Those heartless politicians, who patronize them, have their children kept away in best universities abroad.
Recent surveys show that most states in Nigeria are plagued with campus cult-related murders but those with most recurring cases include Benue, Rivers, Edo, Imo, Ondo, Delta, Bayelsa, Anambra, Abia, Cross River, Akwa Ibom and others.
In other to curb this menace, consistent campaigns should be mounted by both government and non-governmental organizations against cultism to deliberately snatch our young ones from the rampaging fire of cultism.
Disclaimer:

"The views/contents expressed in this article are the sole responsibility of

Ita Offiong

and do not necessarily reflect those of The Nigerian Voice. The Nigerian Voice will not be responsible or liable for any inaccurate or incorrect statements contained in this article."