Two feared killed as Yoruba, Hausa clash in Lagos (update)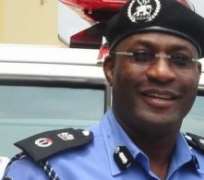 Two persons were feared killed after Yoruba and Hausa youths clashed at Gida Panli, Kotomola, in the New Garage area of Ojota, Lagos State.
It was learnt that the clash broke out on Thursday after a Hausa youth reportedly beat up his Yoruba counterpart over a misunderstanding.
Some hoodlums in the area were said to have avenged the assault on the Yoruba youth, leading to the clash, which spilt over to Friday.
Our correspondents learnt that many motorcycles were destroyed in the affray, while commercial activities in the neighbourhood were paralysed.
"There was a misunderstanding yesterday (Thursday) between two youths, one Yoruba, the other Hausa. The Hausa boy reported the other guy to some area boys in the area and they settled the issue.
"Afterwards, he went to attack the Yoruba man and beat him up. That infuriated the hoodlums popularly called area boys who then attacked the Hausa man and the clash broke out. Traders had to vacate the area and many Hausa people had been chased away.
"I learnt some people were killed, but I am not sure of the number yet," a commercial driver in the area, Wale Ajayi, said.
Another resident, who did not want to be identified, said two persons died.
"The Hausa man had killed the Yoruba boy. He actually stabbed him to death. In a reprisal that followed on Friday, a Hausa man was killed," he said.
Our correspondents were told that many frightened parents ran to their children's schools to pick them around 1 pm as there was tension in the community.
Saturday PUNCH learnt that scores of policemen from different area commands, including operatives of the Rapid Response Squad, responded to the clash. A chopper belonging to the RRS reportedly hovered around the area to monitor the situation.
A police source said two Black Marias were filled with suspects, adding that the state Commissioner of Police, Edgal Imohimi, had asked that the suspects be transferred to the command.
He said the leaders of the ethnic groups in the community had been called into a meeting.
He said, "It was a fight between two men, but it escalated this morning (Friday). Properties were destroyed and some shops vandalised. We don't know if anybody died for now. But we have arrested a lot of suspects. There has been peace in the area now. We will know the actual cause of the fight after interrogating the suspects."
The state Police Public Relations Officer, SP Chike Oti, said there was no casualty in the incident.
He said those arrested were being interrogated at the command.
"The CP has ordered a massive deployment of policemen in the scene to ensure peace returns. A number of arrests were made and the suspects are being interrogated. There was no casualty in terms of death or injuries," he said.
PUNCH