Cholera Outbreak: 3 Persons Death, 693 Diagnosed, 2 Treatment Centers Set Up in Baga and Kukawa ... Commissioner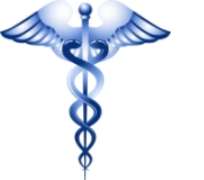 Borno State Government has confirmed the death of three persons as a result of cholera disease outbreak in the state.
The Commissioner of Health, Dr Haruna Mshelia disclosed this during an interview with newsmen in Maiduguri yesterday.
He said so far about 693 persons have been diagnosed with the disease in various villages around the Lake Chad axis of the state.
The commissioner further said that the outbreak first occurred six weeks ago in Baga, Doro Baga, Bundiram and Kukawa villages where 77 samples were collected, out of which 69 were confirmed to have cholera.
Dr. Mshelia noted that the state government has set up two treatment centres in Baga and Kukawa respectively to attend to all reported cases.
He added that the victims who lost their lives were brought to the treatment centres either in critical condition or dead on arrival.
Mshelia however said that the cases were common in areas recovered from Boko Haram terrorists, including Baga and Kukawa which consist of people living in their homes and those at the Internally Displaced Persons (IDPs) camps.
On the issue of the causes of the outbreak, Dr. Haruna said, "In areas around the shores, the challenge they have has to do with open defecation because it's very difficult to build toilets there.
"Unless you have the means to use blocks, the soil is very loose and if you did a hole and just cover it, it will collapse. So out of frustration, they practice open defecation which is a recipe for cholera outbreak," Mshelia said.
He however said that all water sources in the area have since been chlorinated while locals are constantly being educated on the need for proper hygiene, cleanliness and other practices that would prevent them from contracting the disease in future.
The commissioner was hopeful that with only three new cases reported in Baga on Wednesday with none in Doro and Kukawa, the outbreak will be totally defeated with the measures put in place.