Obat Oil floors Skye Bank in court over N1.4b case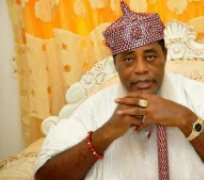 What started almost three years ago, as a knotty case of indebtedness and breach of agreement between Skye Bank and Obat Oil and Petroleum Limited/HIM Oba (Dr.) Frederick Eniti Akinruntan, may have been given a breather as Obat Oil was handed a favourable ruling against the Skye Bank, ordering the bank to revert to the status quo until a final verdict of a competent court of jurisdiction is given.
The case with Skye Bank started with Mediation – arbitration process in which Chief Afe Babalola SAN was appointed as the sole arbitrator. An award was given in August 2015 in which Obat Oil was asked to pay the sum of N1.4b as interest charge because the total principal sum on the debt has been fully paid. In the course of the mediation arbitration process, Obat Oil asked for a waiver and concession on the interest charge on the loan.
However, a post award meeting was called with a view to re-opening the case and at the meeting; the mediator directed that Obat should pay in the sum of N100M as a condition before he re-opens the case in which Skye Bank agreed. Obat paid in the N100M to Skye bank as agreed and was waiting to attend the post-award meeting, even though discussion was ongoing with the bank.
Before the next adjourned date for the meeting and to Obat Oil's surprise, the bank filed a motion ex parte seeking to enforce the arbitral award made on the 7th of August 2015 after Obat has fulfilled the condition set down by the arbitrator. An order was given by the court to enforce the arbitral award on Obat and they equally filed a motion to set aside the order made on the 28th of October 2016 because it was fraudulently obtained.
The matter came up in court several times and the motion to set aside the order was equally moved and heard. Eventually the court set aside the order on the 5th of February 2018 and directed that parties to go back to arbitration for final pronouncement on the outstanding debt. A bromide copy of the ruling given by Justice R.M. Akawa of the Federal High Court, Lagos dated 5/2/2018, is hereby presented un-edited, for the purpose of clarity and brevity.
-The Lagos Times-