Wenger - We Showed Desire And Quality Against AC Milan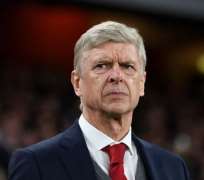 Arsenal Manager, Arsene Wenger has reacted to his Team 2-0 Victory against AC Milan at the San Siro Stadium in Italy.
Arsenal had lost their last three matches before claiming a morale-boosting win against AC Milan in the Europa League
Wenger says his Players showed quality against Former European Champions
''When you have big disappointments you forget quickly that you have some qualities. In one week, you do not become a bad team or a bad player. Nothing is permanent in life," said Wenger.
"When you are knocked down it's a little bit like in a boxing match when you're half-knocked down you don't have time to recover and the next one comes again. That's what happened to us.
"But at some stage you know you have to respond. Your pride and desire to show quality has to come through in the game."
Arsenal will hope to bounce back from a shock defeat against Brighton when they face Watford