International Women's Day Message By Hajiya Dr. Ramatu Tijjani Aliyu Apc National Women Leader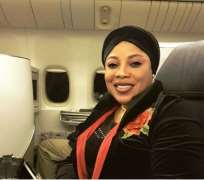 I join fellow Women all over the world to celebrate this year's International Women's Day 2018. This year's celebration is aptly themed #PRESSFORPROGRESS, and I dare say that this could not have come at a better time because there is an urgent need to make progress on all the indicators.
This is worrying for all us; women and men because sustainable development is virtually impossible without frontally addressing the marginalization and adversity facing our women. From politics and governance to the family and economy, the challenges confronting our women are as real as they are daunting. Year after year we continue to pay lip service to issues of women empowerment and gender mainstreaming. The time has come to actually do something about them.
And on behalf of other Nigerian Women, I want to further reach out to the families of the abducted girls in Chibok and recently Dapchi. We urge you to be strong as our thoughts and prayers are with you. We are hopeful that the measures taken by the government towards rescuing our daughters will soon bear fruits.