Aasu On International Women's Day- 8th March, 2018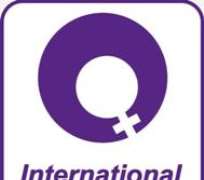 As an important component of society, women have been relegated to the back for fartoo long. This is reflected even now as women earn,globally, on average 24 per cent less than men, they have half as likely as men to have full-time wage jobs with an employer. Due to deep seated gender inequalities and discrimination, rural women who make up over a quarter of the world population and majority of 43 percent of women in global agricultural labour force possess less 20 percent of the lands.
However, their role has been recognized by the international community and relentless efforts have been undertaken to bridge the gender inequality gap. For example, among the 17 Sustainable Development Goals of the United Nations (UN), goal 5 is devoted to achieve gender equality and empowering all women and girls.
In Sub-Saharan Africa, it is estimated that the economic losses due to gender inequalities in labour market in 2014 cost 105 billion US dollars or 6% its Gross Domestic Product (GDP). African women are, equally, confronted with numerous challenges including lack of access to education and poor retention of girls in schools, limited participation in political and public life, harmful cultural practices and economic exclusion among others.
The All Africa Students Union (AASU) hails women around the world particularly, African women for their tremendous contributions to stability, peace and the general advancement of the continent;
AASU urges all to make conscious efforts in order to position women at par with mento enable Africa benefit from the synergies from all its daughters and sons.
AASU, on its part, will continue to work with its member organizations to continue to initiateprogrammes and activities geared toward making women equal partners in Africa's development.
We call on African Governments to double their efforts in promoting gender equality by not only making gender policies but implementing and enforcing them.
Long live 8th March- International Women Day!
Peter Kwasi Kodjie
(Secretary General)
Email: [email protected] , Mobile: +233(0)242879028