UNICEF tasks journalists to imbibe evidence based reporting on Child issues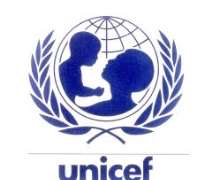 The United Nation Children Fund (UNICEF) has tasked journalists in Nigeria to report child issues with evidence using data, particularly from the Multiple Indicator Cluster Survey (MICS5 2016-17) reports.
A UNICEF Planning, Monitoring and Evaluation Specialist, Dr Adeniyi Olaleye highlighted the importance of data driven reporting and reeled out current statistics from MICS5 2016-17 released by the National Bureau of statistics.
Adeniyi gave the charge at a 2-day media workshop on data driven reporting organized by the National Orientation Agency, Lagos and the Lagos office of UNICEF held in Ibadan, Oyo State.
He enumerated the methodology for analysing and interpreting data for news reporting and also provided tips for the journalists on strategic procedures in reporting data driven stories.
Adeniyi urged the media to provide very accurate and verifiable information to the policy makers and the people on available statistics on child issues so as to trigger necessary actions.
Addressing the participants, a UNICEF Communication Specialist, Mrs Blessing Ejiofor said the workshop was organised to equip journalists with current data, particularly as contained in the Multiple Indicator Cluster Surveys that was released by the National Bureau of Statistics (NBC) recently.
According to her, "data is key to policy making, planning and evaluation functions. So, we hope to familiarize participants with the key findings of the Multiple Indicator Cluster Survey (MICS5 2016-17) to enable them generate child rights media advocacy stories using accurate data."
She added that the workshop was aimed at empowering journalists with the knowledge of how to derive accurate and credible stories from data, particularly from the 2017 Multiple Indicator Cluster Survey (MICS) report.
Her words, "At the end of this workshop, we expect the participants to be able to interpret data for their stories and do their reports in a way that would aid leaders and the citizens to understand the issues and attract actions that would enhance the improvement of situation of children and women in Nigeria."