How Music Develops The Society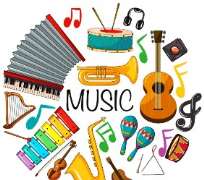 Hello guys, what's popping Yeah, I know its all good, its your favorite
column 'Reflections with Ubong Usoro' and this week, we will be looking
at the effect of music on the society. Sit tight as I drive you through
the slope of Reflections.
Music and society have always been intimately related.
Music reflects and creates social conditions – including the
factors that either facilitate or impede social change.
The development of recording techniques in the latter half of
the 20th century has revolutionized the extent to which most
people have access to music. All kinds of music are available
to most people, 24 hours a day, at the touch of a switch.
The down side of this easy availability of music in the world means
that there is a tendency for it to be taken for granted.
POSITIVE EFFECTS OF MUSIC
1. Music Increases Happiness
This might seem obvious, but the natural chemical reasoning is
pretty incredible to think about. If you are ever in need of an
emotional boost, let it be known that it only takes 15 minutes
of listening to your favorite tunes to get a natural high. This is
because your brain releases dopamine, a neurotransmitter that
leads to increased feelings of happiness, excitement, and joy, when
you listen to music you like.
2. Music Improves Performance in Running
If that's what you're into… Scientists found that runners who listened
to fast or slow motivational music ran faster than runners who listened
to calm music (or ran without any music at all) in an 800-meter dash.
The key to enhancing your running performance lies in the choice of
music, that being something that inspires you to move forward.
3. Music Decreases Stress, While Increasing Overall Health
Music has a direct effect on our hormones. If you listen to music you
enjoy, it decreases levels of the hormone cortisol in your body, counteracting
the effects of chronic stress. Stress causes 60% of all illnesses and diseases,
so lower levels of stress mean higher chances of overall well-being.
One study even showed that a group of people playing various percussion
instruments and singing had boosted immune systems compared to
the people who were passively listening; while both groups' health
was positively affected by music, the group playing instruments and/or
singing had better results.
For maximum benefits on a stressful day, turn on some music and
sing along.
4. Music Improves Sleep
Over 30% of the World, suffer from insomnia. A study showed
that listening to classical or relaxing music within an hour of going
to bed significantly improves sleep, compared to listening to an
audiobook or doing nothing before bed. Since we know music
can directly influence our hormones, it only makes sense to throw
on some Wizkid Ojuelegba before bed when in need of a good night's sleep.
5. Music Reduces Depression
Music has a direct effect on our hormones; it can even be considered
a natural antidepressant. This is because certain tunes cause the
release of serotonin and dopamine (neurotransmitters) in the brain that
lead to increased feelings of happiness and well-being. It also releases
norepinephrine, which is a hormone that invokes feelings of euphoria.
More than 350 million people suffer from depression around the world,
and 90% of them also experience insomnia. The above research also
found that symptoms of depression only decreased in the group that
listened to classical or relaxing music before going to bed.
Another study demonstrated that certain types of music can be beneficial
to patients with depressive symptoms. Interestingly, while classical
and relaxing music increased positive moods, techno and heavy metal
brought people down even more.
6. Music Helps You Eat Less
According to research, the combination of soft lighting and music
leads people to consume less food (and enjoy it more). Music as the
next trending diet? Sounds easy enough!
7. Music Elevates Your Mood While Driving
Who isn't guilty of nooding to Science Student on the highway?
A study found that listening to music positively influences your mood
while driving, which obviously leads to safer behavior and less road rage .
So be sure to turn up the jams!
8. Music Strengthens Learning And Memory
Listening to music can also help you learn and recall information
more efficiently, researchers say. Though it depends on the degree
to which you like the music and whether or not you play an instrument.
A study showed that musicians actually learned better with neutral
music, but tested better with music that they liked; whereas
non-musicians learned better with positive music but tested better
with neutral music. Therefore, the degree of performance differentiates
between learning and memory for musicians and non-musicians.
9. Music Increases Verbal Intelligence
A study showed that 90% of children between the ages of 4 and 6 had
significantly increased verbal intelligence after only a month of taking
music lessons , where they learned about rhythm, pitch, melody, and voice.
The results suggest that the music training had a "transfer effect" that
increased the children's ability to comprehend words, and even more,
explain their meaning.
Another study showed similar results in musically trained adult women
and children that outperformed a group with no music training on verbal
memory tests.
10. Music Raises IQ and Academic Performances
Research suggests that taking music lessons predetermines high
academic performance and IQ scores in young children. The study
surveyed a group of 6-year-olds who took keyboard or vocal lessons
in small groups for 36 weeks. The results showed they had significantly
larger increases in IQ and standardized educational test results over
that time than children who took other extracurricular activities unrelated
to music. The singing group showed the most improvement.
So start listening to good music today!
Comrd Ubong Usoro
[email protected]
Ubong writes for the NigerianVoice, he lives in Uyo
Disclaimer:

"The views/contents expressed in this article are the sole responsibility of

Ubong Usoro

and do not necessarily reflect those of The Nigerian Voice. The Nigerian Voice will not be responsible or liable for any inaccurate or incorrect statements contained in this article."