5 governors, 20 senators, other law makers will join SDP soon: Mohammed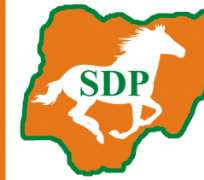 The National Publicity Secretary of the Social Democratic Party (SDP), Alfa Mohammed, has said 5 serving governors, 20 senators and some members of the House of Representatives are expected to join the party.
SDP, which has former Minister of Finance Dr Olu Falae as its chief promoter, recently got a boost and shot up to national limelight with the alleged decamping of prominent leaders of Peoples Democratic Party to the party.
It is not yet clear whether there would be influx of politicians from the leading ones, PDP and APC, into the party.
According to a report by Punch, Mr. Mohammed said this on Sunday in an interview with the Press in Minna, Niger State.
He also said 50 Civil Society Organisations had embraced the party to work together towards removing the ruling All Progressives Congress in 2019.
The Nation had earlier reported that ex-Information Minister, Jerry Gana, ex-Education Minister, Tunde Adeniran and ex-Niger Delta Minister Godsday Orubebe, were moving to SDP.
Former Niger Delta Minister, Mr. Godsday Orubebe and former Chief of Staff to former President Goodluck Jonathan, Mr. Mike Oghiadomhe have denied leaving PDP for SDP.
Mr. Mohammed said the 5 governors who indicated interest in joining the party have been sending representatives to its negotiation meetings, as discussions have been on for some months with the governors.
"In the next two to three weeks, the mass movement into the SDP will become more pronounced especially at the national and state Houses of Assembly and I am sure that the party will soon become the majority at the National Assembly."
He also said that the national secretariat of the party has directed all state offices to commence registration of new members at ward levels from March 5.