AASU on Ghana's 61st Independence Day Celebration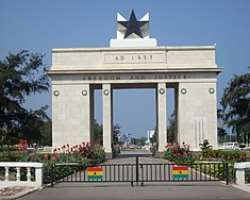 March 6 serves as a great reminder of the sacrifices made by innumerable freedom fighters and protesters. Sixty-one years on, Ghana has come a long way in terms of progress. Ghana was the first sub-Saharan country to attain its independence on 6th March, 1957 and served as breeding ground for liberation movements. It paved way for other countries to follow.
Today, Ghana is mentioned around the globe as a model not only for Africa but for all developing countries. The country has developed a strong and enviable democratic system where the rule of law prevails; and a sound economic structure.
This independence day should be celebrated inremembrance of the ancestors and their gift of freedom. It should, also, be used to think about the past and resolve to build a better future for Ghana.
Ghana's leadership role, on the continent, has been reaffirmed by day through its deeds and insightful thoughts on issues pertaining to Africa' advancement notably education, gender equality and youth development.
The All Africa Students Union (AASU) urges Ghana, as in the past, to reinforce its pioneering role in all efforts geared toward African unity as the only way to uplift the continent from its doldrums.
On this important occasion, the All Africa Students Union (AASU) wishes to convey its heartfelt congratulations to the people and Government of Ghana.
Wishing Ghana, a happy Independence Day and sustained progress!
Let's emulate the sacrifices of those who gave this freedom!
Peter KwasiKodjie
(Secretary General)
Email: [email protected] , Mobile: +233(0)24287902