UNDP Constructs 300 Houses, Primary School, Clinic for IDPs in Ngwom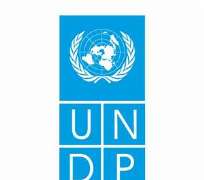 The United Nations Development Programme (UNDP) , Nigeria Country Director, Mr. Samuel Bwalya has said that the organization has constructed 300 houses, a school and a health centre at Ngwom village in Mafa LGA of Borno State that will be handed over to the internally displaced persons IDPs of the village who have been displaced by the boko Haram insurgency, through the Borno state government.
Bwalya, yesterday in Maiduguri also said that Ngwom village which is an agrarian community fell victim to the violent attacks by Boko Haram insurgents since 2014 is benefitting from the UNDP projects that had been completed and ready for delivery to include 292 permanent houses out of the 300 proposed for the community, a primary school and a clinic.
He also said that the UNDP has completed 288 market stalls, a 20 store shopping centre and two water boreholes which would also be handed over to the community under the UNDP piloted comprehensive community stabilisation programme.
"Our intervention was aimed at four inter-related areas of livelihoods, security, basic services, and emerging local governance", the UNDP chief said.
"In September 2014, the settlement fell victim to violent attacks by Boko Haram. The insurgents attacked the small settlement twice between 2014 and 2016 leaving behind unimaginable destruction of lives and property.
"It is estimated that about 100 people were killed during these attacks and the community was destroyed.
"Many public buildings, including the only primary school that served the community, the only healthcare clinic, market stalls, motor park (bus station) and public toilets with equipment were significantly destroyed.
"The once-vibrant and prosperous community was reduced to a waste land and people forced to relocate to nearby areas in search of safety, security and livelihoods", Bwalya said.
The UNDP Nigeria Country Director noted also that , UNDP is meeting urgent early recovery needs of the boko Haram insurgency and addressing underlying causes of the crisis where prolonged development deficit in the region exposed millions to different kinds of vulnerabilities.
"UNDP is working towards ensuring that necessary early recovery needs are met through vocational skills training, livelihood support, rehabilitation of public infrastructure, these efforts are providing catalytic ingredients for communities to thrive again", Bwalya said.