Nigeria's Anti- Graft War On International Rating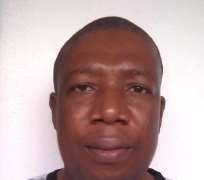 The recent poor rating of Nigeria's corruption war by Transparency International - TI, where she was ranked 148th out of the 180 countries on 2017 Corruption Perception Index has continued to elicit mixed reactions in some quarters. To those involved in the present administration, it was like a thunderbolt while many in the opposition welcome it. Still others wonder why a government who rose to power with a promise to fight corruption at all costs should score as low as 28 percent on a scale of 0- 100 Corruption Perception Index. That the current administration which is headed by PMB, the acclaimed corruption fighter under whose watchful eyes this verdict is pronounced on Nigeria, is indeed surprising to many.
Although no sincere observer would deny the fact that, the fight against corruption has been heightened since the inception of the incumbent government, but the truth remains that the general perception of corruption has not abated. This writer in an article which was published by The Sun of 25 October, 2017 titled 'Perspectives of Corruption War in Nigeria' had expressed an opinion about the peripheral war against corrupt practices which failed to address its root cause. Of course the root cause is what gives the general perception about corruption.
The current administration seems to be fighting this menace on its own terms without minding what the people feel about it. Yes, few people have been convicted, looted monies have been refunded, hitherto sacred cows have been touched, Treasury Single Account -TSA has blocked leakages of government revenues and this to some extents has checked public sector corruption. But the general impression business men have as they daily encounter public servants from the airports to various public offices does not suggest an impression of people who are in a hurry to do away with corruption. Transparency International usually collates information as data from residents and visitors to the country and analyzes them over a period of time before coming out with their findings.
It would therefore be callous for government to dismiss or read other meanings to this stark reality. It should rather be more determined to rid the country of this monster. After all, the assessment that led to that rating was not done in a year. This rating certainly is not an indictment of the government's anti-graft war but that of the entire country which has over the years been neck deep in corruption. Those who chose to make a political capital out of this should realize that, it is neither about the executive nor the president. It is about Nigeria, it is about greed, it is systemic, it is cultural and it is a matter of philosophy.
The three arms of government would however not come out clean on this. The recent allegation of budget padding leveled against the National Assembly by one of their own and their subsequent response does not show a people who do not fraternize with corruption. Also, the stupendous enrichment of members of the bench and the quality of judgments emanating from courts does not absolve our lords of some sharp practices. What about business men who continue to dupe foreign partners in phantom business deals thus giving the country a bad name? Even our places of worship, institutions of learning, financial institutions, electoral umpire and many others would certainly not come out with a clean bill of health as far as corruption is concern.
Since this is not a military regime, fighting the menace of corruption requires a lot of sensitizations, ethical reorientations and collaboration with other arms of governments. It would therefore be presumptuous for executive to think that it can be alone ranger on this fight, the legislature and the judiciary must be involved. It is not the executive that makes the laws and it cannot also jail those found to be corrupt.
The president might have been disillusioned to find out that, fighting corruption in a military regime is completely a different ball game in a democratic dispensation. Nigerian government should come to terms with the inevitable reality that no matter how serious it fights corruption, the perception of international community should also be taken into account. Most foreign business men always consult the Transparency International CPI before directing their investment to any country. This international body has over the years conducted its activities with utmost diligence and integrity, therefore the advice it gives is always respected by many globally.
The shoddy handling of Nigerian Financial Intelligence Unit- NFIU that led to the country being suspended by Egmont Group- a body which fights money laundry and financial terrorism internationally is quite disturbing. One therefore wonders the rationale behind insistence by government that NFIU should remain in EFCC in spite of Egmont Group's disapproval. This unfortunate situation has cast doubts on the integrity of the war against corruption in the country and will certainly affect the way international community views the country's war on corruption.
Government needs to do more in addressing issues of concern to many Nigerians, for instance they have continued to complain about the way the recovered loots are handled and have equally demanded to know how much has been recovered and the identities of the said looters. These are issues in the public domain and should be treated in a transparent manner.
Disclaimer:

"The views/contents expressed in this article are the sole responsibility of

Ita Offiong

and do not necessarily reflect those of The Nigerian Voice. The Nigerian Voice will not be responsible or liable for any inaccurate or incorrect statements contained in this article."