Borno Apc Chairman Welcomes Extension Tenure, Urges, His Colleagueswho Want To Aspire For Elective Positions To Tender Their Resignation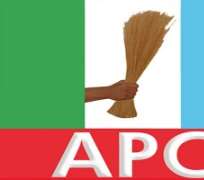 The Chairman of the ruling All Progressive Congress in Borno State, Hon. Ali Bukar Dalori has yesterday applauded the outcome of the National Executive Committee (NEC), where members unanimously agreed and endorsed extension tenure of all elected and appointed officers of the Party in the 36 states, the Federal Capital Territory (FCT) and the national level.
This followed end of the 5th meeting of the All Progressives Congress (APC) National Executive Committee (NEC) and other caucus members in Abuja.
Initially, current tenure will end on June 30, 2018, but by this decision, all affected officers will continue in acting capacity for another period of 12 months after the expiration of their current term.
Reacting to the development, Hon. Dalori in an interview said, the decision was welcomed for the interest of the party, insisting that anybody who is member of Executives and still occupying position, but want to aspire/contest for elective position in the state come 2019 should resign his position.
His words; "I want to inform you that our tenure as Executive of our great party has been extended to another one year, and so, anybody in the executive that is nursing for any elective position in the next year general elections must tender his/her resignation letter based on the constitution of our great Party, APC". Dalori said.
On some speculation that he (Dalori) is among those nursing for the number one seat of governorship in the state, and whether he is ready to step down and tender his resignation as APC state Chairman, he said, " for now, I have accepted what transpired in the NEC meeting in good faith for the interest of the party, but as I said earlier anyone who want to aspire should resign his position, it is applicable to my humble self, so we are studying the situation before the time comes". He said.