Bakassi Supreme Court Judgment And Inec's Mandate Of Delineation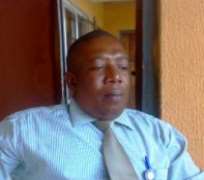 Bakassi which was created out of Akpabuyo Local Government Area in December 1996 was until it was ceded to the Republic of Cameroon following the International Court of Justice judgment, was an integral part of Cross River State and among the 774 LGAs in the country. After many intrigues in what clearly appeared to be a high political connivance at both national and international levels, much against the facts on ground, the people were denied justice. This ugly situation sacked them from their ancestral home. Bakassi, a part of Nigeria's territory became a sacrificial lamb that was used to appease some external interest, though not without local corroboration.
That a part of this country was given away in a democratic dispensation without any recourse to parliamentary inputs left many wondering what was the government's motive in hurriedly taking such a decision. In some climes, governments would not be in a haste to implement ICJ's judgment especially where it is against their interest let alone cede part its territory to another. For instance similar ruling on West Bank and Golan Height has not been implemented by Israeli government and the Kingdom of Morocco rejected such ruling on Western Sahara. Even US refused to honour ICJ's ruling on payment of reparation to Nicaragua following the use of force against it while Japan ignored similar ruling with respect to the whaling convention, just to mention a few cases.
The ceding of Bakassi to Cameroon and the subsequent poor implementation of the Green Tree Agreement and the haphazard handling of resettlement of its displaced people have continued to be a major source of concern to the affected nay afflicted Bakassians. The welfare of these traumatized people has for sometimes now been politicized and their plight merchandized for selfish gains as some of the supposed interventions hardly reached them.
The development has made many to wonder if the people are not suffering because they are from a geo-political zone considered to be minority. Some have also asked if a part of the so-called majority ethnic group would have been ceded and the people abandoned this way. Although many self-acclaimed lovers of Bakassi who now pretend to cry more than the bereaved were the same people who in the past aided and abetted this injustice for some filthy lucre.
It has been 16 painful years since the ICJ's judgment ceded Bakassi to the Republic of Cameroon yet no comprehensive plan has been made to resettle the people economically and politically. As a result of this neglect, many became disenfranchised as the electoral system could not accept their votes against their LGA. Politicians therefore took advantage of this lacuna and resorted to reduce the entire local government to a largely uninhabited swampy fishing settlement called Day Spring as the location of Bakassi, unfortunately even INEC accepted this shenanigan.
This sad development led to a prolonged legal tussle that dragged up to the Supreme Court just to ascertain where the new location of Bakassi should be, but respite came to the rescue on 23rd February 2018 with the apex court's judgment which located the three wards of Ikang as the legitimate place of residence for all Bakassi people in line with the extant state laws. Consequent upon this judgment, INEC has been directed to delineate the area into political wards to address all interests. With this development all the votes of Bakassi people would count and be counted for them and developments accrued to the people would no longer be diverted to an unknown place.
Also, both the Bakassi returnees and the native Ikang people are to be effectively accommodated within the three Ikang wards as the judgment leaves no one in doubt about this. The implication of this development is that there is no more Bakassi in the Riverine area as the entire local government has been moved and relocated to the upland area of Ikang.
Gone are those days when some people regarded themselves as owners of the local government and as such arrogated themselves with powers to take unilateral decisions on behalf of the people. If it took the Supreme Court to decide the location of Bakassi, then it should be clear to all that no one can claim ownership of the place any longer as every indigene should now have a say in the political development of their LGA.
Politicians who took advantage of that unresolved location crisis to create needless factions and dichotomies should now wake up to the reality of the apex court's ruling which has united all Bakassians and relocated them within the precincts of Ikang as a local government.
INEC should therefore waste no time in commencing delineation of wards in Ikang and also capture everybody within the same local government area code, now that it is no longer in doubts where the Bakassi people are domiciled. This should be done to give the people a sense of belonging as 2019 general election is around the corner.
Disclaimer:

"The views/contents expressed in this article are the sole responsibility of

Ita Offiong

and do not necessarily reflect those of The Nigerian Voice. The Nigerian Voice will not be responsible or liable for any inaccurate or incorrect statements contained in this article."