EU, British Council, BOSG Establish Sexual Assault Referral CentreFor Rape Victims .... As Mrs. Nana Shettima Declares Open the Center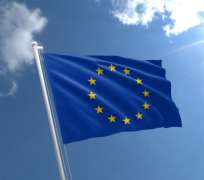 As a result of the prevailing and rampant cases of rape borne out of the boko Haram of insurgency, the European Union EU in collaboration with the British Council and Borno State Government has Monday established a Sexual Assault Referral Centre ( SARC) for the treatment of Victims of gender based violence in Borno state.
The National Coordinator of the programme , Professor Mohammed Tabiu who disclosed this during the the commissioning ceremony said that the centre as a facility will deal with issues of sexual violence in providing psychosocial support to the gender based violence victims.
Professor Mohammed added that a committee was to be set up to carry out sensitization and advocacy mission to enlighten the victims of rape in order for them to raise early awareness if violated for early attention as well as early response to avoid complication in prosecution of culprits.
" We also provide psychosocial support to victims and very important component of this programme is sensitization. For this we created a committee to take care of such issues at the local level.
"The sensitization is to enable victims raise early awareness for early attention when there is sexual violence and early response to avoid complication in prosecution of offenders," Prof Tabiu said.
Declaring the centre open at the Umaru Shehu Ultra Modern Hospital in Maiduguri , the Wife of the Borno state Governor, Hajiya Nana Shettima appreciated the efforts of the British Council and other partners, saying that there is no better time to establish the centre than now.
Mrs Shettima said as a mother who have a lot of concern for issues affecting women , she is calling on the society to condemn all forms of gender based violence .
" This is important bearing in mind the consequences of the assualt on the victims. Society must rise and condemn all forms of gender based violence. In view of this I wish to advise all victims of gender based violence to approach the centre for treatment. I hereby declare this centre open ," Shettima said.
Representing the Theatre commander of Operation Lafiya Dole , Maj Gen Rogers Nicholas at the ceremony, Lt Col Ernest Onuchukwu , the Orthopaedic Surgeon at the 7 Division Military Hospital , maimalari cantonment , while explaining the importance of the centre described gender based violence as a trauma that if not well managed will linger in the lives of the victims for life.
He appealed for the strengthening of the tripod of the centre which are structure, process and Personnel.
" Increase the capacity of the Personnel so that we can get best treatment to first batch of victims , so as to set ground for others that might follow, " Lt Col Onuchukwu said.