EEDC Denies Tampering with Prepaid Meters to Increase Profit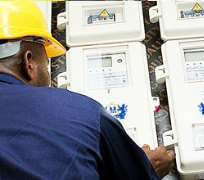 The Enugu Electricity Distribution Company (EEDC) has denied allegations by consumers that it had manipulated the factory settings of its new prepaid meters for more profit, New Telegraph reports.
Its Head of Communications Department, Mr Emeka Ezeh made the denial in an interview in Aba. Ezeh said: "This is not true, none of our staff has the expertise to reset or work on the meters because they are hybrid meters and smart in nature except if the fellow is ready to damage the meter."
"The meters are approved and certified by the Nigerian Electricity Management Services Agency (NEMSA), the regulatory agency responsible for certifying meters before they are brought into the country and installed for consumers," he added.
Source: Energy Mix Report