MOSOP Call on Govt to Regulate Herders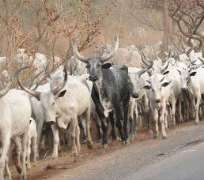 The Steering Committee of the Movement for the Survival of the Ogoni People (MOSOP) today met and deliberated on some crucial issues affecting the Ogoni people.
Top on the agenda was the attack on the people of Okpaku in Eleme local government area by herders where at least one person was confirmed to have been stabbed with a knife and hospitalized.
MOSOP strongly condemned the breakdown of law and order following the attack on the Ogoni community and called on the Rivers State commissioner of Police to regulate the activities of herders and swiftly provide security for local people in the area who could be victims of further attacks as had been recorded in parts of the country.
The Steering Committee also noted that MOSOP has not and had never endorsed any oil firm to operate the Ogoni oilfields. Steering Committee held that any form of oil production in Ogoni was not acceptable at this time.
The Steering Committee also approved the convening of the first quarter congress of the Ogoni people to be held before the end of March 2018.
Steering Committee considered an appeal from a formerly suspended president of its youth wing, Mr. Victor Wisdom. Steering Committee accepted Mr. Wisdom's apology and approved his re-admission as member of the National Youth Council of Ogoni People (NYCOP)..
Signed:
Fegalo Nsuke
Publicity Secretary
Movement for the Survival of the Ogoni People(MOSOP)