20-Yr-Old Deltan Makes Unique Appearance On School's Brochure In UK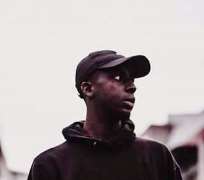 A 20-yr-old Deltan is presently breaking new records at Coventry University, United Kingdom, as he is the first ever African and Nigerian student to make an unprecedented appearance on the front page of the university's brochure and on the website of the institution.
Speaking with The Nigerian Voice at the weekend, Mr Stephen Guanah, who hails from Abari, Patani local government area, Delta State, said he was happy being the first African student to hit the front and inside pages of the school's brochure.
According to him, "when I found out that I was on the school's brochure, I was happy because friends kept sending me videos and pictures of me; I thought I was just going to be on one flier. I saw myself on the brochure, inside the brochure and on the website, it is wonderful and it is a great achievement".
Asked if there was any activity prior to his appearance on the brochure, he disclosed, "there was a stage where we have to apply, I saw the advert for a long time but I didn't really take it serious, I kept on procrastinating and by the time I actually wanted to apply, the application was closed. I sent a mail to them but they told me it was done and there was nothing I could do again and my mind was out of it".
He said he was in his room when he got a call on a fateful morning if he was still interested in the event that has brought him to limelight.
Hear him: "one morning I got a call from the university asking if I was still available to do the event? I said yes and they said okay come. Mind you I just woke up so I dashed into the bathroom, had my bath and quickly went to do the programme. This was the first day actually and this is just how I was, we did the event, they liked the pictures, there were other people there", he narrated.
Meanwhile, the final year student of Business Management and Leadership, Coventry University, UK, with the dream of clinching first class, however revealed that he would go into modeling, saying "it is not impossible to break into modeling" as there are male models in the society who are making wave amidst their female counterparts.
He noted that he would return to Nigeria, after graduation as there are many opportunities he could leverage on, "first of all I want to come back to Nigeria after my schooling in the UK. I believe that there are opportunities to achieve in Nigeria. Not just Nigeria, all over the world but I want to succeed in Nigeria, I believe if I come back here, I can succeed in the Nigerian market not just as a model but doing business and also doing modeling side by side with it".
He disclosed that when he broke the news of doing modeling to his parents, he got the needed support but not without caution of being overtaken by societal ills in the name of fame, "which is totally understandable. No one wants their child to go out there to misbehave not just about the money but you also need to have that home training that reflects your family. After telling them, they were actually supportive".
Asked if he would hit the ground running with his modeling, he said, "I think I have already started to a large extend. I want to get my degree but If I get a part time job today doing modeling, I would but if it is going to distract me from getting my degree, I will push it aside for now. I want to do my NYSC when I come back and by the grace of God go somewhere to do my Masters.
He disclosed that his younger cousin inspired him into modeling, "after secondary school, we used to take pictures. I didn't see myself as a photogenic person then but my cousin had a way of taking the picture and he will make you look handsome", adding that it continued at Coventry University where his friends told him that he has the look of a model from pictures he posted on Facebook and Instagram.
He lamented the poor economic situation in Nigeria but expressed hope that Nigeria would get there some day as the UK didn't do theirs in one night just as he called Nigerians studying in the UK and other countries to put in their best into their studies, adding "think of your parents honestly, think of the money they are spending because your parents wants the best for you that is why they are sending you to the UK. If they can sacrifice so much to send you there, I believe the least you owe them is to graduate and come out with good grades, stay focused".