Latest Benue Attack:Four Police Officers Missing In Herdsmen Attack … Patrol Van Burnt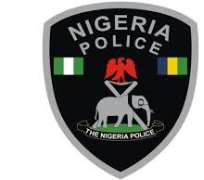 The Benue State Police Command on Saturday declared four riot policemen missing after suspected Fulani herdsmen ambushed their patrol team.
The command spokesman, Moses Yamu, in a statement made available to our correspondent, said the incident occurred in the troubled Logo Local Government Area of the state.
Four Police officers were missing following an ambush by suspected herdsmen in Benue state, the Police said on Saturday.
The convoy was attacked in Logo Local Government Area, on their way back from a confidence-building mission, in a state increasingly under threat from a resurgence of deadly herdsmen group.
"We were ambushed, we have about 4 missing officers and we lost a vehicle set ablaze by the suspected herdsmen, said a top police officer.
We are taking stock of the situation," he said.
Police commissioner Fatai Owoseni, also confirmed the attack, "We had an encounter around Azege when a team of mobile police went on confidence patrol.
"When they were coming back at a point in Azege, they started hearing gunfire from inside the bush suspected to be from the herdsmen.There was a serious exchange of gunfire."
"Efforts are ongoing to locate four of the policemen unaccounted for, he said.
Violent conflicts between nomadic herdsmen from the north and sedentary agrarian communities in the central and southern region have escalated in recent times and are spreading southward, threatening the country's security and stability.