Bill To Checkmate Healthcare Centres Underway In Delta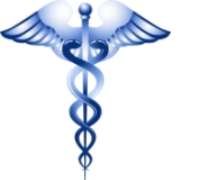 A Bill to regulate the Registration, Establishment, Operation, Conduct, Supervision and Inspection of Private Health Care Centers in Delta State and for other matters connected therewith has passed first reading on the floor of the Delta State House of Assembly (DTHA).
The member representing Ukwuani Constituency, Alphonsus Ojo, and nine others, presented the bill for first reading during Wednesday's plenary, presided over by the Speaker, Sheriff Oborevwori.
The motion for the first reading of the Bill was seconded by the Chief Whip of the House, Pat Ajudua, representing Oshimili North, and was unanimously adopted even as the second reading of the Bill has been slated for Tuesday, 1st March 2018.
The House at plenary took the third reading on the Delta State Statistics Bill after clause by clause, session by session, page by page scrutiny of the report on the Bill by it committee on Establishment, Ethnics, Privileges and House Services.
The 30 session's Bill was painstakingly scrutinized at the Committee of Whole chaired by the Speaker, Oborevwori, who commended members for their commitment at ensuring the making of quality laws for good governance of the state.
Commending the contributions of the members on the Bill, Oborevwori said very important amendments were made during the committee of Whole.
The Delta State Statistics Bill was passed following a motion by the Majority of the House, Hon Tim Owhefere, seconded by Rt Hon Peter Onwusanya, Oshimili South Constituency and was unanimously adopted.
Meanwhile, the House at plenary received reports on five different bills earlier committed to its committee on Rules, Business, Legal and Judicial Matters in line with it lawmaking process.
The Bills include the Delta State Public Occupational Safety bill, Delta State Office of the Public Defender Bill, Delta State Customary Courts Bill, Delta State Special Offenses Court Bill and Delta State Unauthorized Collection of Levies Prohibition Bill.
The five Bills were separately presented on the floor of the House by the Chairman of the Committee, Hon Rueben Izeze who represents Ughelli South Constituency in the state legislature.
Further legislative actions on the five Bills have been slated for 1st, 6th, 7th, 8th and 13th March 2018 respectively before the House adjourned plenary to Thursday, February 8, 2018.