NULGE Chairman killed by inferno in Osun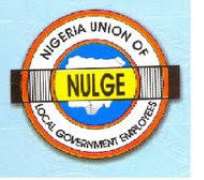 A fire outbreak has killed the Chairman of Nigerian Union of Local Government Employee (NULGE) in Ayedaade Local Government area of Osun state, Tajudeen Alabi.
Alabi was killed when fire engulfed three shops located at Odeyinka road, Oteyemi area, Ikire.
Alabi was said to have died immediately after the fire incident while his belongings, worth millions of naira were destroyed.
A resident, who identified himself as Yinka said the fire started around 1 am, following what he called "power surge".
He said: "We were all asleep when they brought light around 1am yesterday morning. We heard people screaming and shouting for help, but the locked shops and the deceased's house hindered us from getting close to the scene.
We initially thought it was something else but when we saw smoke, we forced the door open and boys in the area poured water to quench the fire.
Speaking on the incident, former Executive Secretary, Honourable Oduwole Basiru Iyanda described the incident as unfortunate.
He described the late NULGE Chairman as nice, loving and jovial. He, however charged people of the state on the need to always be cautious of fire, saying they should be mindful of their electrical appliances.