CBO Organizes Training Workshop For 1500 Men and Women From MMC, Jere LGA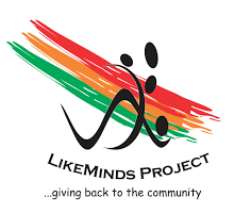 A Community Based Governmental Organization, CBO, Like Minds Project in collaboration with an NGO has began a training workshop for 1500 displaced men and women who have been affected by the boko haram insurgency from MMC and Jere LGA of Borno state.
The Programme Manager of Like Minds Project Mr. Meekam Mgbenwelu said yesterday at training workshop held at Ramat polytechnic conference hall Maiduguri that the training was purposely organized to discuss how best to train the beneficiaries comprising of 60 percent of the totaln1500 as vulnerable Women and 40 percent as vulnerable men selected from the four wards of each of the two pilot local government areas of Borno state.
He said: "Like Minds Project is a non profit, non partisan
Community Based Organisation (CBO) made up of
individuals who share a common objective of building a
peaceful, equitable and just society.
" We want to recognize that the situation affects the womenfolk than the men based in statistics of what and who has been ravaged by the insurgency in Borno state.
" We are therefore going to train and empower them with tools after undergoing the capacity building on various skills acquisition such as Tailoring, shoe mending, Groundnut cake making, frying if beans cake, rice or millet or maize cake, pop pop, moi moi and wheat cake among others," Meekam added.
Also speaking, the Financial Manager of Like Minds Project, Mr Umaru Hamza said the 1500 stakeholders or beneficiaries were selected based on their level of vulnerabilities, adding that, some of them are also IDPs but living within the host Communities.
He added that the purpose of the training workshop was to create economic opportunities for the beneficiaries through training of different skills acquisition and monitoring their occupations or practices after the training workshop to encourage them to be economically active, be useful to themselves and be self reliant.
" One of the economic theories says that when people don't have economic activities doing , they become Vulnerable to a lot of conflict opportunities. So , we are doing our little to minimize such situation", said.
Hamza also appealed to the beneficiaries to ensure that they utilized the opportunity given to them for maximum benefit, pointing out that, none of them should think of selling any of the tools given to them after the training workshop.
The Project Coordinator, Hajiya Fatima Bukar Biri said the training will take a period of 6 months and after September 2018 , when the training will be over , the CBO is expecting the Borno state government to boost the training Programme.
" The training will be ending by September this year but after that, we expect the Borno state government to scale up the Programme," Fatima said.