Herdsmen/farmers Clash; Army Warned Youths From Blocking Roads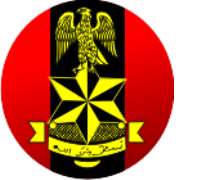 The Nigerian Army has warned youths in Adamawa state from blocking federal Government roads and taking laws into their hands.
Speaking during a town hall meeting in Yola with communities from Lamurde, Numan, Demsa and Girei Local Governments Areas the Brigade commander of the 23rd Armored Brigade, Brigadier General BA Mohammed said some youths were in the habit of blocking roads and taking laws into their hands.
He warned such youths to desist because the army and other security forces were taking proactive measures to curb the crisis. He warned that henceforth the army would clamped down on irate youths in the four local government councils of Numan, Demsa, Lamourde and Girie, for the incessant insecurity situation that has ravaged the area in the last three months.
Gen. Mohammed said during the meeting that the army would no longer tolerate.
He said reports reaching him confirmed that youths were becoming lawlessness by blocking federal roads, attacking people and breaking into houses and killing innocent passersby which has continued to escalate the crisis in Adamawa state. He warned that he would move his headquarters to Numan town so that he can effectively monitor the situation and bring the situation under control.
Many speakers at the occasions from the Fulani groups and other ethnic minorities within the four local Governments expressed sadness with the Adamawa State Government for not finding lasting solutions to the Fulani/farmers massacre which has consumed many lives.