Court dismisses application to stop Osun local government election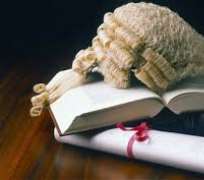 The Osun State high Court sitting in Ilesha has dismissed an application to stop the Osun State Independent Electoral Commission (OSSIEC) from conducting the local government election in the state scheduled for this Saturday.
The application which was filed by an activist lawyer, Mr Kanmi Ajibola asked the court to prevent OSSIEC from conducting.
When the matter came up at the court today, Justice Kola Adegoke dismissed the application.
Justice Adegoke rule that suit should be given accelerating hearing due to the sensitivity of the matter.
He also ordered all the parties involved to file all necessary application before the Court.
Justice Adegoke hereby adjourned the matter to Thursday 25 of January 2018.