2019 General Elections:  The Inec Can Get It Right.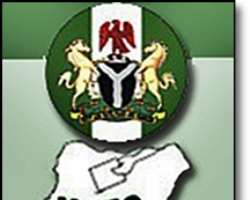 His Excellency, Sen. Isiaka Adeleke, of the Osun West senatorial districtdiedin April 2017. He was the first executive governor of Osun State hence His death did not pass without some drama - His supporters staged violent protests, accusingsome officials of the Osun State government and associates of the governor of conspiracy. The Senator chaired the capital markets committee.
An autopsy report from the Ladoke Akintola University Teaching Hospital, Oshogbo revealed thatSen. Adeleke died of an overdose of painkillers administered on Him by a private nurse; amidstspeculations that some substances administered on Him had been banned earlier by Nigerian authorities.
Pursuant to His death, the Independent National Electoral Commission (INEC)was caused to conduct a by-election. The election held on the 8th of July 2017 and in less than 48 hours, America based Dr. Ademola Adeleke of the Peoples' Democratic Party, younger brother of the deceased senator trouncedSen. Hussein Mudashir of the All Progressives Congress by a margin of over 30,000 valid votes and emerged winner.Thus, for the first time in the administration of President Muhammadu Buhari, an election held in Nigeria where voting was concluded in record time and an acceptable result was announced.
A lot of factors have been suggested as possible reason for the sudden show of capacity by the INEC.
Many Nigerians think that tremendous sympathy for the Adeleke family over the death of Senator Isiaka was responsible for massive turnout of voters in favour of Senator Ademola hence rigging was impossible.
Others suggest that the abysmal performance of Governor Rauf Aregbesola especially after He won a second term is responsible for a decline in pro-APC solidarity.
A third group of public opinion however (comically) suggests that the absence of President Muhammadu Buhari (at that time) and the refusal of Acting President Adeyemi Osinbajo to meddle in the elections may be responsible for its timely conclusion.
Whether or not theseperspectives are valid, I think that the most important factor responsible for a smooth conduct of this particular election was a decision by the INEC to serve as an umpire in a manner described by the electoral act (as amended) and nothing else. Unlike in some states in the South South where the INEC openly indulged in extra-ordinary business, the Osun West by-electionwas a classic instance of how exactly elections should be conducted.
Recently, the INEC have come under intense scrutiny over involvement of some of its senior officials in inappropriate and unauthorized disclosure of classified information, misrepresentation of facts, misinterpretation of court pronouncements, serving as private consultants to politicians, serving as bribe conduits and in some instances receiving cash running into hundreds of millions of naira as payment for rendering unknown services.
It has also become public knowledge to Nigerians and anti-graft agencies that some officials of the commission live lavish lifestyles - far above their legitimate earnings. While some solicit and receive all manner of financial assistance from politicians, others maintain suites in the most exclusive hotels at the expense of politicians. Consequently, everyone is alert!
There's however a strong point to note here.The current censorship of the INEC by Nigerians isn't going to be a continuous affair because at a point, Nigerians (as we are known) may move on to other important matters like the next edition of Big Brother Africa. We could even decide to start a national discuss on who the next Miss Nigeria should be or if President Trump is a racist.
Many therefore suggest that the rotten eggs in the INEC may be calmly waiting for Nigerians to look elsewhere, to something more entertaining before they roll out an advanced version of their strategies to remain in business.
Data from the Federal Finance Department indicate that in 2014, N62B was proposed for the INEC in the 2015 budget as submitted to the National Assembly by then finance minister and CME, Ngozi Okonjo-Iweala. This figure is about half the annual budget of some economically unviable Nigerian states like Ekiti, Osun, Imo, Zamfara and even Kebbi. This amount reflected an increase of N17B from the previous budget allocation.
In the same year, during a stakeholders' session, INEC disclosed that at least N93B was required to conduct the 2015 election devoid of hitches; stressing that it spent an average of $8 on each voter during the 2011 elections.
Notwithstanding the figures contained in the estimates, documents from INEC's budget revealed that about N108.8B was spent to conduct the 2015 elections that produced the Muhammadu Buhari administration, the 8th national assembly, most Nigerian governors as well as hundreds of state assembly members. With just 68,833,476 registered voters, it means INEC spent N1,749.38K administering the voting process on each voter who turned up either in person, by proxy, double voters and even security agents and ad-hoc staff of INEC who are often seen on video thumb printing on ballot papers.
N108.8B is an incredible sum to be spent on elections - the outcome of which is often subject to intense debates and legal tests of validity. It is even more incredible to attempt to understand why the INEC hasn't considered it necessary to digitalize all its operations especially voting. This is especially as when between 2014 and 2015, N5.2B was obtained as grants and support from development partners.
Interestingly, of the sum of N108.8B, whereas N15.6B was spent on the presidential and governorship elections, a questionable N14.1B was spent on honorarium for ad-hoc staff. This is besides another N6B spent on training ad-hoc staff. Whereas N8B and N6B respectively was spent to print ballot papers and purchase ballot boxes, N10.5B was spent paying hazard allowances.
In all of these, something is clear – the INEC isn't considering the option of digital voting which is known to be more difficult to manipulate, more secured to process, requires less paperwork and even lesser incidences where ad-hoc staff, majority of whom are sponsored by political parties and/or politicians to circumvent the voting process are required.
Although officials of the commission will quickly suggest that the Nigerian constitution doesn't recognize digital voting, that line of argument is faultybecause there is a remedy to that provision. If certain provisions of the 1999 constitution (as amended) makes it impossible for an aspect of government's business to be carried out seamlessly, shouldn't a constitutional procedure be initiated to review such portions of our laws to enhance service delivery?
To most Nigerians and other observers, our current paper voting procedures don't guaranty acceptable outcomes. A significant increase in post-election litigation matters occurred after the 2015 general elections as against 2011. Just last week, the Anambra Central Senatorial Zone just produced a senator after 40 months of pre and post elections matters that pended in our courts.
That the organization which receives the most indictment alongside security agencies for tacitly supporting electoral fraud by utilizing weak internal systems has refused to review its method of operations is strange.
Digital electronic voting systems with voter verified paper audit trail is an invention that can provide the needed assurances and restore confidence in our electoral system. It costs between $2,500 to $4,500 to acquire one machine, a fold up booth and a disabled-accessible voter verified ballot printer. The costs may be outrageous if calculated per voting point but it can be absorbed once every 15 years being the life span of each deviceso a sensitive institution as INEC may get it right. This is especially since in another 3 elections cycle, the INEC may have spent as much as half a trillion Naira in logistics, planning, training for and organizing elections.
An Electronic Voting Machine (EVM) consists of two units –a control unit and a balloting unit which are joined by a five-meter cable. Balloting unitsare operated during voting by a voter via labelled buttons while the control unit controls the ballot units, stores voting counts and displays results instantly on 7 segment LED displays. The controller used in EVMs has an operating program coded permanently in silicon at the time of manufacturing. This security feature cannot be decrypted or altered – not even by the manufacturer – extra care must be taken though.
These devices are powered by 6 volt alkaline batteries available in commercial quantities in Aba, Onitsha and Nnewi to provide for incidences of power supply challenges without risks of electrocution. With capacity to record a maximum of 2,000 votes and cater for a maximum of 64 candidates which are all within the volume of voters in an average Nigerian polling unit, each EVM provides for 16 candidates in a single balloting unit. A maximum of 4 units can be connected at once.
With an EVM, repeated voting per individual is impossiblebecause once a button on the balloting unit is pressed, the vote is recorded for that particular candidate and the machine panel locks. This way the EVMs enforces the principle of "one man, one vote".
A presiding officer keeps the operating unit while the balloting unit is placed inside a voting compartment. The balloting unit presents the voter with blue buttons (momentary switch) horizontally labelled with corresponding party symbol and candidate names. The control unit on the other hand provides the officer in-charge with a "Ballot" marked button to proceed to the next voter, instead of issuing a ballot paper to them.
Once the last individual votes and the polling officer in-charge of the control unit presses the 'Close' button, the EVM will reject further votes. The Balloting Unit is then disconnected from the control unit and kept separately. Votes can be counted using only the balloting unit which will be handed over to each polling agent present as an account of votes recorded. At the time of counting, the total will be tallied with this account and any discrepancy will be pointed out by party agents.
During counting, final results are displayed by pressing the 'Result' button. There are two safeguards to prevent the 'Result' button from being pressed before the counting of votes officially begins – first is that it cannot be pressed till the 'Close' button is pressed by the Polling Officer in-charge at the end of voting in the polling booth; second is that the button is hidden and sealed; this can be broken only at the various collation centres in the presence of party agents.
Currently, new EVMs are accompanied by a Voter Verifiable Paper Audit Trail which enables each EVMto record votes cast by generating a slip.
Voter Verifiable Paper Audit Trail (VVPAT) or Verifiable Paper Record (VPR) is a technology which provides feedback to voters during elections. Like a PoS or ATM slip, it is a verification system for voting machines designed to allow voters verify that their vote was cast correctly, detect possible election fraud or malfunction, and provide a means to audit stored electronic results. It contains names of the candidate and symbol of the party/individual candidate.
This simply means that when a vote is cast, a serial number and some data including name and symbol of the party and candidate will be generated as printout to ensure that there is no fraud.This printout, used to cross-check the voting data is stored in the EVMs.The VVPAT includes a direct recording electronic voting system (DRE), to assure voters that their votes have been recorded as intended. This is a means by which fraud and equipment malfunction are detected since it is agreed that it is more difficult for voting machines to corrupt records without human intervention.
A paper VVPAT is readable and voters canconfirm their vote because corrupt or malfunctioning voting machines might store votes other than as intended by the voter unnoticed. A VVPAT allows voters the possibility to verify that their votes are cast as intended and can serve as an additional barrier to changing or destroying votes.
While it may be correct to an extent to say that mass sympathy occasioned by the unfortunate demise of Senator Adeleke made the by-election easier to conduct since it was clear voters already would support a replacement endorsed by His family, Nigerians must realize that it is not in every instance that circumstances will play out the way it did in Osun State.
What this simply means is that INEC as currently constituted is far from perfect unless deliberate steps are taken by our democratic institutions - notably the national assembly, civil society groups and election monitoring groups to chart a new course that can guaranty the efficiency of the INEC.
While it is understandable that bad politicians derive immense benefits from Nigeria's current voting methods which are unsecure and unreliable, it is within the purview of civil society and election monitoring groups to consistently advocate that a paradigm shift must happen come 2019.
Barr. Mohammed Kabir Usman, Principal Partner at De-Luxe Chambers, Abuja is the immediate past National Legal Adviser of the Peoples' Democratic Party. He tweets @OfficialKabiru