Niger Delta Youths Oppose Grazing Bill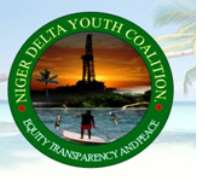 Youths of the Niger Delta have declared their opposition to the idea of National Grazing law in Nigeria.
The Youths under the aegies of Niger Delta Youth Coalition (NDYC) made their position open yesterday in Port Harcourt, Rivers State Capital.
NDYC National Co-ordinator, Prince Emmanuel Ogba told newsmen that the idea of National Grazing law was totally out of place because cattle rearing is entirely personal business and must be addressed as such.
"A situation where you take land belonging to other people to promote another person's personal business interest is wrong and akin to robbery. Legalizing this robbery by making it constitutional is also tantamount to legalizing robbery".
"We, youths of the region are totally opposed to the bill. We equally urge our representatives in the National Assembly to move against the bill," he stated.
Ogba described attempt to make grazing national issue as day-light robbery and urged various State Houses of Assembly across the South-South zone of the country to outlaw or ban it.
The Youth leader equally called on other states in the South to emulate the Ekiti State example by banning any such law.
The group expressed regret that in-spite several conflicts occasioned by sustained killings by Herdsmen, Federal Government instead of taking the issues of the herdsmen seriously, it was being treated with kid gloves.
"If the excesses of the herdsmen are not checked and the killings and burning of innocent communities' houses continues, I'm afraid it could lead to another full blown war difficult to quel in the country".
"We call on the Federal Government to rise up to the challenges of the monument and save the nation from the imminent danger ahead", he advised.
Signed,
Prince Emmanuel Ogba
National Coordinator