Nigeria Should Not Do to Ogonis Today, What Was Done to Ken Saro-Wiwa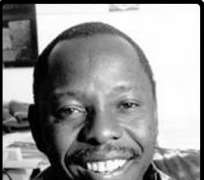 The Movement for the Survival of the Ogoni People (MOSOP) urges the Nigerian government to put a stop to the constant human rights violations by Shell, RoboMichael Limited and other oil prospecting firms who now use Nigerian soldiers against local resistance to force the resumption of oil production in Ogoniland.
MOSOP is worried that this trend appear to be a replication of the civil crises engineered by the government of General Sani Abacha which eventually led to the hanging of our leaders in 1995.
MOSOP is disturbed that despite repeated complaints, the government of Nigeria remains indifferent to the yearnings of the Ogoni people for the protection of their rights to a decent living, the rights to a dignified life and a safe environment and the political rights to self determination within Nigeria.
We call on the Nigerian government not to do to today's Ogonis, what she did to Ken Saro-Wiwa and 8 others which led to the unjustified hangings on November 10, 1995 and the killing of over 4000 Ogoni protestors between 1993 and 1999.
While we re-affirm our commitment to our demands for environmental, political and economic rights especially the political rights to self determination which is currently enjoyed by other ethnic groups in Nigeria, we remain open to discussions that can resolve the protracted injustice against our people.
We are seriously disturbed that rather than address our genuine demands for fair treatment in Nigeria, our government continue to provide support to oil firms including Shell, the NPDC and lately, RoboMicheal Limited who have persistently subjected us to military humiliation in an attempt to force their way into Ogoni and resume exploitation of our oil without proper consultations with us.
We note that any attempt to resume oil production in our land will further worsen the conditions of our people who are already devastated by Shell's uncleaned oil spills of over 47 years..
We are saddened that in the midst of these threats, the Nigerian government is silently watching and tacitly endorsing Shell, the Nigerian Petroleum Development Company (NPDC) RoboMichae's use of the Nigerian military to repress the wishes of our people and force a resumption of oil production in Ogoniland
MOSOP considers government failure or refusal to call these companies to order and get them to be responsible as a time bomb designed to create the same environment which led to the 1995 hangings.
We consider government silence over the conduct of oil firms attempting to force oil production in Ogoniland, particularly the recent actions of Shell using the military to lay pipelines in Ogoniland and RoboMichael who used the army to forcefully gain entry into the MOSOP secretariat in Bori to conduct a meeting with some persons, to be a deliberate plot to allow the security situation in Ogoni to degenerate and justify a militarization and a possible crackdown on villagers opposed to the resumption of oil production in Ogoniland.
We call on the Nigerian government to respect the people's rights and put an end to these injustice by urgently commencing the clean-up of Ogoniland and initiating the process that guarantees our rights to self determination within Nigeria
Finally, we demand that the Nigerian government puts an end to further military repression and other abuses perpetrated by oil firms especially, Shell, NPDC, RoboMichael Limited against the Ogoni people
Signed
Fegalo Nsuke
Publicity Secretary
Movement for the Survival of the Ogoni People (MOSOP)
Port Harcourt