Is Kenya Moore pregnant? NeNe Leakes reacts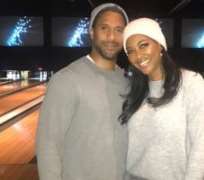 Kenya Moore  has not made it a secret that now that she's married the man of her dreams, she'd like to get to work on expanding their family. She's  danced around speculation and rumors about if she is pregnant — but has  admitted to having a name picked out  should she have some baby news to announce someday down the line. 
Should Kenya add mama to her résumé at some point,  NeNe Leakes  is here to offer up some of the insights she's learned as a mom to two sons herself. The Daily Dish recently chatted with  The Real Housewives of Atlanta  mom, who shared her motherhood advice for Kenya. Press play on the video above to find out what she had to say.