Borno Youths Forum Chairman Urges Nigerian Youths to Shun Violence,Be Law Abiding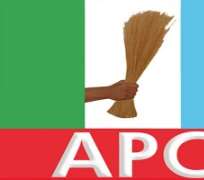 The new State Chairman of the APC Youths Forum/Wing, ÀPYF, Borno State, Comrade Idris Alooma has called on Nigerian youths not to allow themselves to be used by politicians to cause any havoc or violence that will destabilize the country
He also urged the youths to be law abiding, obedient and support constituted authorities as well as security agencies in their efforts and struggles to restore peace across the country.
Alooma who made the call yesterday in Maiduguri at a press conference with journalists said Nigeria today requires prayers and peace to recover from its socio economic and political challenges rather than violence.
He also noted that the national headquarters of the forum has dissolved and reconstituted a new set of state executives to steer the affairs of the forum following the incompetence of the former executives observed by the national headquarters which led to the collapse of the forum in the state in the past.
The Chairman further commended Governor Kashim Shettima for supporting the forum by way of providing jobs for thousands of youths and assisting some with skills acquisition and poverty alleviation materials and equipment among others.
He however lamented that the immediate past leadership of the forum had mismanaged the finances of the forum as well as misused the forum property under their care while appealing to the past executives to return all the forum property and other assets in their possession including vehicles.
Alooma warned the former executives to desist from campaigns of calumny against the APC led Government of Governor Kashim Shettima in the state which they benefitted from and has made them what they are today.
He assured that the new leadership of the forum will transform the activities of the youths forum and ensure that every member is being carried on board in an accountable and transparent manner towards actualizing the aims and objectives of the forum which were initially formulated.
The Youths Forum Chairman added that the new executives will run a credible and open door policy leadership that will be all encompassing without any discrimination and dictatorship neither allow personal interest to override the new leadership of the forum.
He called on aggrieved members to come back to the forum and fuse their heads together with the new executives to move the forum forward and promote the tenets of the youths forum while pledging to put more energy, sacrifices, resources and time to build a better youths forum.
The Chairman said after due consultations with the relevant authorities and stakeholders, the new forum has resolved to dissolve all standing committees and local Government executives with immediate effect pending when new ones will he constituted towards repositioning the forum, strengthening it and bringing the forum back on track or its loss glory.