As Sylva Searches For A New Deputy Governor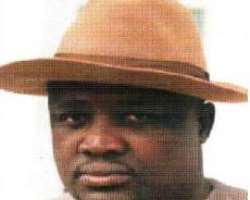 As the Bayelsa state Governor, Chief Timipre Sylva embarks on a search for who will replace his embattled Deputy, Hon. Peremobowei Ebebi, five names seems to have emerged on the shopping list of the Governor.
While the state House of Assembly seems to have perfected their strategy to embark on the impeachment process which notice has been served the estranged Deputy Governor, Peremobowei Ebebi, there are insinuations that he is putting finishing touches to submitting his resignation letter to his boss, Chief Timipre Sylva who is hell bent on getting a replacement.
The leading names on the list, according to the State Government House sources, include the Speaker of the State House of Assembly, Werinipre Seibarugu, the Deputy Speaker of the State House of Assembly, Hon. Nestor Binabo, the State Commissioner of Youths and Conflict Resolution, Mr. Bekis Etifa, the State Commissioner for Local Government and Community Development, Waripamowei Dudafa and Former State Commissioner for Education and the Junior Sister to the State Chief Judge, Mrs. Adaka Goma.
The battle for the top choice, according to investigations, is between the Deputy Speaker, Nestor Binabo and Mrs.Adaka Goma . Some sources claimed that the Governor's decision to withdraw his earlier support for Bekis Etifa who hails from the same Local Government as the embattled Deputy Governor was influenced by the decision to zone the position to the Bayelsa West Senatorial District of the State.
The decision is in line with the zoning arrangement which makes the State Governor, Chief Timipre Sylva, who is from Okpoma Community of Brass Local Government area and hails from the Bayelsa East Senatorial district of the State and his estranged Deputy, Peremobowei Ebebi is from the West Senatorial district.
The Speaker, Werinipre Seibarogu, who acted as a State Governor for barely one month after the annulment of the 2007 election victory of Chief Timipre Sylva is from Bayelsa Central Senatorial district area of the state and he is not likely the anointed person.
The more favoured candidates, our correspondent gathered is between Nestor Binabo and Adaka Goma, the incumbent Deputy Speaker has a huge advantage because of his active party affiliation, his loyalty to his boss, the speaker of the State House of Assembly and the Governor, and his membership of the powerful pro-governor groups including the Sagbama Great House and the New Phase headed by the Chief of Staff, Sam Ogbuku.
Also observed as a minus for the choice of Adaka Goma,who served as Commissioner of Education during Chief D.S.P Alamieyeseigha's administration, is the power play between her sister, the State Chief Judge, Justice Kate Abiri, the Governor and the Leadership of the state House of Assembly on the setting up of the mandatory probe panel to try the embattled Deputy Governor as part of the process that will lead to his impeachment from office.
|
Article source