PRUDENTIAL DENIES IT IS ABOUT TO MAKE A RENEWED AIA BID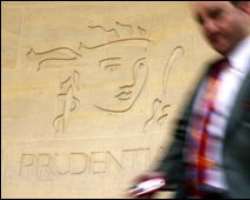 UK insurer Prudential has said it has no plans for a renewed bid for AIA, the Asian business of US insurer AIG.
A deal collapsed on 2 June after Prudential failed to negotiate a lower price for AIA.
Reports on Sunday suggested Prudential had a fresh takeover proposal in the works.
Prudential said it was "committed to Asia" but would "not be resurrecting the AIA deal, and any speculation is misguided and inaccurate".
Costs
In March, Prudential had agreed to buy AIA for $35.5bn (£24.6bn), but last month asked for the price to be cut to nearer $30bn after shareholder opposition.
But AIG said it would not consider any revision to the terms of the deal, and the purchase of AIA fell through.
After the deal collapsed, Prudential said it faced £450m ($653m) in costs related to the deal, including a break fee of about £152m.
A rebel shareholder group, the Prudential Action Group, had planned to oppose the deal at a shareholder vote due to be held on Monday, 7 June, at the firm's annual general meeting.
'Disingenuous'
That vote will not now be held, although there may be questions asked at the meeting about the future of Prudential chief executive Tidjane Thiam.
"Someone at board level should be accountable for the losses associated with this failed deal," said Richard Buxton, head of UK equities at Schroders.
"Blaming the weakness of markets for the failure of shareholders to approve the deal is disingenuous."
The deal would have been the biggest ever takeover in the insurance sector, and a means of accelerating the Prudential's Asia-focused growth.
On Sunday Prudential said: "We remain highly committed to Asia through our current very successful business."