Breaking News: Labour unions call off Strike in Osun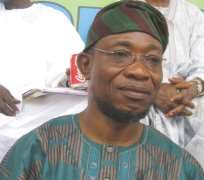 The labour unions in Osun State under the aegis of Joint Negotiation Council have suspended their ongoing strike one after.
The strike was suspended after after a mutual agreement labour unions and the state government in which they entered into Memorandum of Understanding.
Our correspondent gathered that the state government approved the payment of full salary to the workers for the month of December, 2017.
Source at the meeting where there agreement was signed said the state government may begging payment of full salaries and pension by the second quarter of 2018.
He added that modalities for subsequent payment of salaries and pensions between January 2018 and second quarter of the year would be addressed by the standing committee on apportionment, payment of salaries and critical expenses.
The Chief of Staff to the Governor, Alhaji Gboyega Oyetola who spoke on behalf of the state government lauded the workers for their sacrifice, understanding and perseverance.