Fuel crisis: NNPC is owing oil marketers N800b, says DAPPMA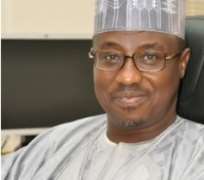 The Depot and Petroleum Products Marketers Association  has  that the Nigerian National Petroleum Corporation owes  its members a total sum of N800 billion.
These claims were made in a statement by the Executive Secretary of the association, Mr. Olufemi Adewole.
The association however assured members of the public that its members were ready to assist the NNPC in solving the current fuel crisis in the country.
"Marketers have continued to sacrifice to keep the country wet with fuel, despite over N600 billion debts owed our members and over N800 billion owed marketers as a whole,'' Adewole said.
The NNPC and the oil marketers  have been making claims and counter-claims as to why the current fuel scarcity in the country has persisted despite assurances from the corporation and its subsidiaries.
DAPPMA said in spite of the debt, its members were still distributing petrol to every part of the country.
The executive secretary of the association explained that the initial press statement issued by the association was only to throw light on the reasons for the current fuel crisis and not to engage the NNPC in any controversy.
His words:  "It was not an attempt to join issues with PPMC/ NNPC  with which we are partners.
"NNPC's view about our press release stating our side of the story and seeking to defend marketers for the very first time against the unwarranted accusations of hoarding and profiteering is rather unfortunate.
"It is an undisputable fact that DAPPMA members have paid for petrol supply (with bank funds) for over one month, the value of which is in excess of N90 billion, yet PPMC/NNPC has no cargo to allocate to them.
"As such, how can we be held responsible for hoarding,'' he said.
The executive secretary further stated that DAPPMA members did not transact any business with PPMC and NNPC on credit, so they could not have owed.
"We again reject any attempt to blame marketers for the shortfall in supply, as it is not our making since NNPC has been the sole importer since October 2017," Adewole said.
DAPPMA and NNPC has been involved in a face off over the current fuel crisis.
While NNPC blamed the crisis on hoarding of fuel by marketers, DAPPMA claimed that the problem resulted from inefficiency owing to the monopoly enjoyed by NNPC in the distribution of  the  products.