New Oil price rises above $60 for the first time in over 30 months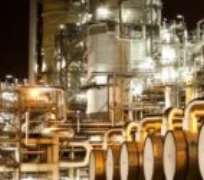 Crude-oil futures ended Friday trade on a decidedly upbeat note, settling above $60 for the first time in more than two years. West Texas Intermediate crude oil for February delivery CLG8, +0.43% ended up 1%, or 58 cents, at $60.42, representing its highest close and its first above the psychologically significant level of $60 sine around June of 2015, according to FactSet data.
Rig count data from Baker Hughes BHGE, +0.76% on Friday reported a small drop in rig counts for the week, with rigs drilling for gas in the U.S. down by two to 182, while those drilling for oil remained unchanged at 747. A combination of supply disruptions earlier in the week and evidence that supplies in the oil market are being reduced has helped to push prices higher headed into 2018.
Text credit: Market Watch
Graphics: Oil prices.com