OGONI CLEANUP: Leave Our Land,kirika Orders Multinational
… Vow To Embark On Ceaseless Protests January Until…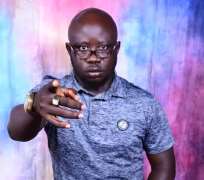 Following the alleged jamboree cleanup of Ogoni land by the Federal Government (FG) in collaboration with Shell Petroleum Development Company (SPDC), the people of Ogoni land in Rivers State, have asked SPDC to as a matter of urgency quit their land.
The people claimed that the company has allegedly looted $49 billion out of Ogoni land with nothing to show for it that a multibillion company operates in the land, "shell is wicked and I am assuring them come rain, come shine, they will leave Ogoni land. If they don't quit, I will not leave", he insisted.
The notice for SPDC to quit Ogoni land was handed down Thursday by a Prince of Ogoni land, Ambassador Prince Victor Kirika, while speaking with the press in Asaba, the Delta State capital, claiming that they have being impoverished by the company.
"I am from Rivers State and I am a typical Ogoni man. I want the whole world to know that Shell Petroleum Development Company has deceived the Ogoni people. They connive with the federal government and they have taken everything that the Ogoni people have".
Ambassador Kirika, alleged further that the company in connivance with the former head of state, Sani Abacha, killed Ogoni people, "they render over 700 Ogoni people homeless and they raped our women", warning that the people would not sit down and watch their resources been looted.
His words: "we agree that shell and the federal government will commence the cleanup in Ogoni land, which they came. They did a flag-off but we never knew that they were deceiving us just because they wanted Senator Magnus Abe to win his senatorial seat", he maintained that there was nothing like cleanup going on in Ogoni land.
"If anybody claim that there is cleanup going on in Ogoni land, let the person come out and show me", he challenged, saying "I was born and brought up in the village, they deceived us and after that they came now and started laying pipe. I went and stopped them and they threatened me with some police officers, they shoot at us but we are not threatened because they have stolen from us", he alleged.
He warned that Ogoni people would not fold their hands and watch their God given resources taken away from them by strangers, "we shall fight" not in a violence way, "that is why we are filing a suit in the International Criminal Court of Justice, demanding shell to give to us 50 per cent of $49 billion they have taken from Ogoni land and commence a full scale cleanup".
He revealed that countries like Singapore, Dubai and Australia where cleanup were carried out remains heavens on earth, "believe me, come to Ogoni land today, you will cry for the Ogoni people" even as he disclosed that "98 per cent of youth from Ogoni who are graduates earn a living from Okada riding and I am here telling you people that $49 billion has been taken away from the region. Shell, they are criminals", he alleged.
According to him, "they are fraudsters and killers. They should prepare, we will meet in the court. I am not afraid of anybody and nobody can intimidate me. Even the Ogoni people in the police are suffering", saying that no Ogoni person would be silent over the alleged ills perpetrated by the federal government and the company.
He said they are wallowing in abject poverty, "while our oil goes out every day. I am pleading with shell to peacefully carry their loads out of Ogoni land because from January 1st 2018, there will be protest in Ogoni land till they quit", insisting that the Ogoni people do not want the company any longer to operate in the land.
He task the company to rebuild houses for the over 700 people they rendered homeless, "and those people they raped, justice will take its course" reiterating that the case they would file to the International Criminal Court of Justice would be achieved before the end of January 2018.
On the FG, he said, "they are working with shell. Whether they are the people who sent them, we don't know but when the case comes up, we will see who is with them".
He claimed that he has evidences to prosecute the company in court, "I have all evidences concerning this and I have all proves that Ogoni people are suffering, shell has looted our money and as I speak to you, they are taking oil from Ogoni land".
He disclosed that the "shell wire" empowerment and training programme organized by the company was allegedly aimed at defrauding the youths of millions while a paltry sum of N100, 000 and unusable tools were made available to the youths at the end of the training, "when I got to shell, what they are collecting on behalf of these boys, is N3 million each. They will connive with politicians from this region and embezzle the money", he further alleged.