Osun Workers To Go On Indefinite Strike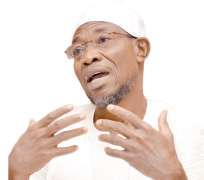 The Chairman of Nigerian Labour Union, Osun State chapter, Comrade Jacob Adekomi has declared an indefinite strike action in the state starting from December 27.
Adekomi said this while addressing press men earlier this morning.
The Labour Chairman said the State Government didn't react to its notice of strike which ended on Tuesday, thereby prompting the start of the indefinite strike.
Adekomi explained that the State Government now has enough money to pay full salaries but had continued to pay half salaries and had refused to promote its members.
While wishing the people of the state a Merry Christmas, Adekomi enjoined workers in the state to stay home starting from Wednesday if the government failed to do anything before then.