Again, NCC reiterates December 31st deadline for takeover of 9Mobile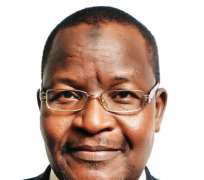 The Nigerian Communications Commission (NCC), has again reiterated its position that the December 31, 2017 deadline for the takeover of 9Mobile by a successful bidder remain sacrosanct .
The Executive Vice Chairman of the Commission, Prof. Umar Danbatta, who reiterated the Commission's position on the sideline of the 82nd Edition of the Telecom Consumer Parliament recently, said 9mobile will be taken over by the best investor.
He stresses that the telecom firm, which changed its from Etisalat to 9mobile few months ago as a result of indebtedness to some banks, will only be sold to a financially and technically sound entity among the ones that have shown interest.
"The Nigerian Government will ensure that only a technically and financially sound entity takes over 9Mobile" Danbatta said.
There are strong indications that Airtel and Globacom are among the top companies that have shown interest in acquiring 9mobile, which active subscribers stand at 17,121,058, representing 12.20 percent of the present total active mobile subscribers of 140, 350, 383 in Nigeria
Meanwhile, NCC is set to issue a direction to Mobile Network Operators (MNOs) to allow 14-day window for telecom service consumers to roll over their unused data even when they do not renew at the expiration of the data plan.
The move, according to NCC is a concrete expression to the spirit of its declaration of 2017 as YEAR OF NIGERIAN TELECOM CONSUMER.
Once, such a directive is issued, there will be a cessation of the ongoing practice in which subscribers to certain data regimes lose their unused data whenever they failed to renew the data plan subscribed to at the expiration of the subscription period.