Government Is Fighting Corruption Not From The Source.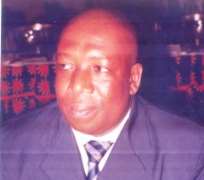 The government approach in the current graft war is symptomatic and not systemic. In other words, the fight is shallow as it does not address situation that breeds corruption. Actually, for this kind of war to be successful, there is a need to think out of the box and trace this monster to its very root. Since the year 2000, when Obasanjo's administration established the graft agencies, their modus operandi still remain the same.
The attention is always on those accused of misappropriation or misapplication of funds. This approach can never root out corruption from the national psyche, but would rather make them to perfect on their skills and create ways to outsmart anti-graft operatives. Even now, many have learnt how to cover their tracks to avoid being detected. Others have reserved a fraction of the loots to hire lawyers in event they are prosecuted. Everyone is paying lip service to the fight against corruption. Though the current Czar of EFCC, Mr. Ibrahim Magu is working hard to recover looted funds and secure conviction against corrupt public officers but this effort is like scratching the surface of the problem.
The fight is politicized, last year in the House of Representatives; there was a big argument about whether or not padding constitutes corruption. In the process, the whistle blower, being a fellow member of the House was suspended. Also, some civil servants in the budget office were accused of some malpractices during budget preparation.
But unfortunately, it appears the whole system has been designed with corruption tendencies. To establish the case of corruption against someone in a conventional court is very difficult. So much so that even when one is found with money that is far more than one's earnings, the onus of proofs to establish the fact of corruption still lies with the prosecutor. Take for instance, the former First Lady, who occupied an office not known by our laws and used it to acquire properties all of over the land. Large amount of money was found in her different accounts, instead of Nigerians to ask how she made the money, many are already carrying placards alleging persecution. The question we should ask is, if it is possible for the president's wife to acquire such wealth in a sane corrupt free clime?
A legal system which requires the prosecutor to establish a substantial evidence of corruption against the accused, even though there is an empirical proof, smacks of people that are not serious with the fight against corruption. Ordinarily, the accused should be asked to disclose the source of the amount traceable to his account. Do you think if that is the situation here in Nigeria, the former president's wife would have the effrontery to claim ownership of those billions of naira?
In Nigeria, corruption is cultural, endemic and systemic. Society would castigate any high office holder who is not corrupt but would reward corrupt ones with awards in places of worship and honoured with chieftaincy titles by their traditional rulers. In this clime an appointment to serve in government is considered an invitation to participate in the sharing of the national cake. Why do you think people spend humongous amount of money to contest for positions in government? They do that in the belief that they would recoup their investment when they get in.
Can you see the vicious cycle of corruption at work here, even with the electorate making extortionate demands before casting their ballots? When people spend so much on campaigns, do you expect them to become saints when their offices give them unhindered and unrestricted access to the public funds? As far as public officers continue to have easy access to public funds, corruption would still subsist. Take for instance a governor who impulsively dashes out millions of naira to people in the public, though such action is usually hailed; nobody asks whether due process was followed, before the release of such funds. For someone who handles public funds this way, do you think he would spare himself such lavishness?
It is a dysfunctional capitalistic economy with a skewed social orientation which worships the rich without interrogating the source of such wealth that encourages corruption. A fight against corruption should be holistic; our social system should be able to feel its impacts. Until people who stole public funds are reluctant to display such ill-gotten wealth for fear of being quizzed about how they made their money, then we are playing and not fighting corruption. The code of conduct bureau forms which public servants fill before assumption of office is only a ritual meant to complete documentation process. Nobody verifies and monitors the information provided therein.
The mistake PMB made on assumption of office was to think that he could fight corruption alone but he later realized that corruption has a capacity to fight back. Failure to involve other arms of government in this fight led to suspicion that almost frustrated such effort. Things work differently in democracy compared to military.
There are different dimensions to corruption; there is the one stemmed out of greed and another from a desire to survive. While the former is about a public office holder who wants to amass much wealth, the later is a poor civil servant who has not been paid for many months but collects bribe to enable him put body and soul together. Fighting corruption from the root therefore entails blocking ways where funds can be stolen by public officers, improved condition of service for workers and prompt payment of their salaries.
For the fight against corruption to be serious, there is need for legislation that will strengthen the legal framework and reform our criminal justice system. The response by the Chief Justice of Nigeria- Walter Onneghen to this graft war in setting up special courts to handle this ubiquitous cankerworm no doubt promises a vista of hope and is the right step in the right direction.
Disclaimer:

"The views/contents expressed in this article are the sole responsibility of

Ita Offiong

and do not necessarily reflect those of The Nigerian Voice. The Nigerian Voice will not be responsible or liable for any inaccurate or incorrect statements contained in this article."