Nigeria's Exports to Indonesia Increase By 300%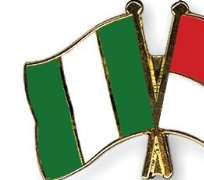 The Indonesian Envoy to Nigeria, Amb. Harry Purwanto yesterday announced that Nigeria's exports of crude oil and agricultural products to Indonesia had between January and August last year increased by 300 per cent.
The Ambassador also disclosed his plans to facilitate more businessexchange opportunities between Nigerian and Indonesian businessmen and women.
Purwanto, in a chat with newsmen in Lagos, explained that Indonesian exports to Nigeria within the period only increased by 15 per cent.
"I am glad to announce that Nigeria and Indonesia's trade relation isgrowing, although much more in favour of Nigeria.
"Last year, 2016, between January and August, we noted that Nigeria's exports to Indonesia had increased by 300 per cent, while Indonesia's exports to Nigeria increased by 15 per cent.
"And most of the exports from Nigeria to Indonesia were crude oil and agricultural products.
"What this is telling us, Indonesians, is that we need to increase our exports to the Nigerian, strive to balance and make our trade relations more sustainable with Nigeria,'' he said.
Purwanto said that he was working at increasing the presence and interest of more Indonesian investors and businesses in Nigeria from next year.
According to Purwanto, some new Indonesian companies had already started extending their investments and businesses to cities like Jos and Uyo.
"We are really working at making bilateral trade between Nigeria and Indonesia much more concrete and mutually beneficial to the people of our two countries", he said.
"We are inviting more Indonesian companies to come and do business in Nigeria, as well as invest in the huge business opportunities across Nigeria,'' he added.
Source :Independent