Prince Kayode assumes office as Abuja Chamber President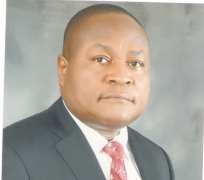 A four time cabinet minister of the Federal Republic of Nigeria, Prince AdetokunboAdeyinkaKayode (CON, SAN, FCIArb) on Wednesday, 6th December, 2017 assumed office as the President of the Abuja Chamber of Commerce and Industry (ACCI).
Prince Kayode who was in charge of Culture and Tourism, Labor and Productivity, Defence as well as Justice and Attorney of the Federation succeeded Mr. Tony Ejinkeonye who completed his 3-year single term.
At the Annual General Meeting (AGM) of the Chamber which took place in Abuja, the legal luminary said he was overwhelmed at the show of solidarity extended to him by Council, Executive, members, partners, management and staff of the chamber during the years he served as the First Deputy President.
He pointed out that he will use the wealth of experience gathered from his track record of private legal practice, public service as well as the key roles he has played in the Organized Private Sector (OPS) to elevate the Chamber to enviable heights.
He immediately announced a change that will ensure that members of the chamber are brought together to discuss issues of common concerns in every quarter of the year.
"Under my administration, I will ensure that all members are brought together quarterly to discuss issues, fashion ideas as well as key into available opportunities that will present themselves", he stressed.
He thanked the immediate past President for staring the ship of the chamber in the right direction and emphasized that, he will build on the foundation laid by his predecessor.
Prince Kayode was First Deputy President of the Chamber for three-years. He is bringing massive wealth of experience as a legal luminary, dedicated private, public and Organised Private Sector (OPS) players
Earlier in his speech, Ejinkeonye sues for an extension of the cooperation he received from all to the new President in order to realize the mission and vision of the chamber.
The highly attended AGM had in attendance three former Presidents of the Chamber, Mr. Peter Okoro, Engr. Solomon Nyagba and Barr. Dele Oye.
Signed:
Mr.ChijiokeEkechukwu
Director General