History won't forgive you if…, diasporan Nigerians tell Buhari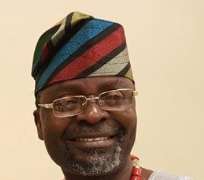 CANADA: NIGERIANS in diaspora have warned President Muhammadu Buhari that history would not forgive him if he failed to turn around the economic prosperity of the country for good.
They told the President that he must do all within his ambit to make Nigeria attractive enough for Nigerians outside the country to return home to contribute their quota towards its development.
The President of Olumo Progressive Association Canada Inc, Chief Femi Shodunke, who apparently expressed the feelings of his colleagues, said that industrious fellow citizens are ready to come back to Nigeria, but on the ground that necessary infrastructures, among others, must be put in place to make the country worth living for them.
Shodunke gave the charge over the weekend in Toronto, Canada at the handing over ceremony of the newly elected executive officers of the association, which comprises of indigenes of Egba and Yewa, an ethnic group from Ogun State.
He declared: "The germane point I'm making here is that with the rare opportunity, after several attempts, that God gave President Muhammadu Buhari to lead this country, he should utilise it to write his name in gold in the annals of Nigeria. "History will not forget him and his administration in a hurry due to the great hopes Nigerians have in him, and his administration, if he fails to do so, mostly by failing to embark on programmes that will make many Nigerians in diaspora eager to come home and contribute their quota to the development of their fatherland, and those in the country to feel the ginormous impact of the government they voted for in 2015.
"Similarly, I must also charge the Governor of our home state, Ogun State, Senator Ibikunle Amosun, to do all within his political power to improve the economic and industrial base of our state."
"While I want the Governor to improve on the noticeable shortcomings of his administration, like the yet to be completed bridges and roads, I must commend his improvement in revenue generation and attraction of industries to the state.
"I will plead with Governor Ibikunle Amosun to bequeath a lasting legacy, full of socio-economic posperities, to the incoming administration, which will take over from him in 2019."
According to him, having been living abroad for many years, where there are constant electricity, adequate security and abundant social amenities it's not easy to return to an environment where these facilities are lacking and would not allow for socio-economic and industrial growth.
Shodunke, while giving account of his stewardship after two terms of four years said: "At this juncture, permit me to digress a little bit. I'm sure by God's grace we are fortunate to be legal residents of Canada, with many of us as citizens. But let me remind you that Nigeria is where the journey started."
"That is our homestead," Shodunke, who is the Publisher of Canada based GatewayMail newspaper said, adding: "And I'm sure majority of us still cherish and relish Nigeria as our home."
"It is in this respect that I want to use the exit of my term of office today to urge the leader of our country, President Muhammadu Buhari, to make Nigeria conducive for us not only to come and live, but be encouraging enough to establish varied businesses and industries to particularly expand the economy and provide jobs for our teeming unemployed youths," the immedidate past president, who was unanimously elected as Ex-Officio, said.
He stressed: "Having lived, and still living, in Canada where social amenities, particularly adequate security and abundant electricity, are available, going to live in Nigeria where these facilities are almost not in existence, truly speaking, is not easy for many of us to adjust to.
"In this regard, I'll urge President Muhammadu Buhari to restore sanity to Nigeria, by providing constant electricity, ensure abundance of social infrastructures to make life easy, to stamp out the menace of kidnapping, which many Nigerians living abroad now perceive with trepidation a lot as hindrance to returning home, to halt wanton killings of fellow hapless citizens particularly by Fulani herdsmen, to deal decisively with corruption which stifles economic growth and disrupt ease of doing business, and to ensure proper clime where democracy, and democratic norms, thrives on a daily basis," he further told Buhari.
Shodunke, who is also the National Public Relations Officer of Egba National Association USA and Canada, submitted that Buhari has been tackling corruption in the country, but he, however, counselled that the approach "should be holistic, particularly by purging his All Progressive Congress (APC) government of corrupt elements loitering around him."
He declcared: "Failure to do this is clearly an indication of his partial approach in waging war against corruption in the country, especially in the face of cries by some Nigerians that this administration has been sympathetic to corrupt APC members, who the President has been accused of shielding from prosecution over their noticeable series of financial crimes against our nation.
"The most recent cases in point are those of ex-SGF, Babachir Lawal and former Director-General of the National Intelligence Agency, Ayodele Oke."
He further said: "Finally, let me borrow from my homily to President Buhari and Governor Amosun to task the new leadership of Olumo Progressive Association Canada Inc, to lead with progressively pragmatic programmes of action.
"It is your duty to lift this association higher more than the level you met it and with God on your side, and all of us too, this is attainable under the leadership of our new President, who, no doubt, permit me to say, has passed through the required tutelage under my Presidency.
"At this auspicious moment, I wish the new Executive Council best of luck and great tenure, and to use the word of the late great educationist and social critic, Dr. Tai Solarin, by saying that 'may your road be rough' in the task of paddling the canoe of this association forward in the next two years."
"From the bottom of my joyous heart, I thank you all for listening to me this afternoon as I bow before you, and leave the stage of leadership as the Fourth President of this noble association, and remain a loyal 'ordinary' member in the utmost service to Egbaland, Ogun State, Nigeria and Canada," Shodunke, a former Deputy Editor with the defunct Nigerian Compass, stressed.
While commending the Patrons of the association, Dr. Leke Badmos, Chief Rasheed Owolabi Taiwo, and Mr. Ganiyu Ayo Biobaku, the former President praised the newly elected members for voluntarily deciding to serve the association.
He said: "Therefore, I commend you, the newly elected officers, too particularly those who voluntarily decided to offer themselves for service again, and those for the first time, in the overall interest of their fatherland, that is, Egbaland and Yewa.
"Similarly, I must not fail to appreciate our Patron in Canada, Dr. Leke Badmos, for his moral and financial support. May God bless you sir, just as kudos also goes to our Patrons in Nigeria, Chief Rasheed Owolabi Taiwo, who is the Onibode of Egbaland, and Mr. Ganiyu Ayo Biobaku. You, too, are highly appreciated."
Officers elected for the next two years are Ms. Aina Muritala (President), Mr. Afolabi Bakare (Vice President), Mrs. Olukemi Olumide-Ige (General Secretary), Mr. Teju Oyewole (Assistant General Secretary), and Mrs. Ayodele Faderin (Treasurer).
Others are Mrs. Esther Ismail (Financial Secretary), Mrs. Adesola Ayoola (Public Relations Officer), Ms. Folake Sanyaolu (Assistant P.R.O), Mrs. Olabisi Yusuph (Social Secretary) and Mr. Wasiu Ajirotutu (Chief Whip).
Disclaimer:

"The views/contents expressed in this article are the sole responsibility of

Femi Shodunke

and do not necessarily reflect those of The Nigerian Voice. The Nigerian Voice will not be responsible or liable for any inaccurate or incorrect statements contained in this article."