As Nigeria hopes to get the best out of MC11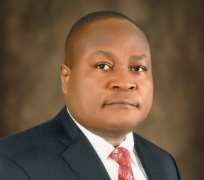 Nigerian Association of Chambers of Commerce, Industry, Mines and Agriculture (NACCIMA) have realized the enormous task ahead of the country to enable her participate into the World Trade Organization's (WTO) trade reforming initiatives.
The conference is underway and will last from 10th-13th December, 2017, during which Nigeria has joined the comity of nations to address the issues that were raised at the review and indeed on other pertinent trade matters, the Organized Private Sector (OPS) as a major stakeholder looks forward to continued proactive participation in trade policy process.
To participate at the WTO Ministerial Conference 11 (MC11) which is to hold in Buenos Aires, NACCIMA, the umbrella association of manufacturers, merchants, mines, farmers, financers, industrialists, trade groups with the principal objectives of promoting, protecting and improving business environment for micro and macro benefits, will fully participate as part of Nigerian delegation.
The Ministerial Conference, which meets every two years, is the topmost decision-making body of the WTO which meets as Dispute Settlement and Trade Policy Review Body to oversee procedures for settling disputes between members and to analyse members' trade policies.
At Buenos Aires, Nigeria is concerned with trade issues that affect Nigeria, Africa and will also partake in the discussions and negotiations on topics that would have impact but not only on the business activities but the economy of the nation.
This year, the WTO has a very broad agenda. Great concerns have been raised about how Micro Small and Medium Enterprises (MSMEs including those involved in Non-formal trade) can be included in the global value chain; the MC 11 will provide an opportunity to deliberate on this issue.
The following subjects are identified as priorities for action and attention at MC11 hence they constitute national low-hanging fruits.
In Agriculture, Nigeria has embarked on an Agricultural revolution. At the MC 11 the country is equally interested in expanding the frontiers of the discussion. There was a commitment to the long-term objective referred to in the Agreement on Agriculture to establish a fair and market-oriented trading system through a program of fundamental reform encompassing strengthened rules and specific commitments on support and protection in order to correct and prevent restrictions and distortions in world agricultural markets.
For Services, bearing in mind that trade in services is a vital and important part of the economies of both developed and developing countries, Nigeria inclusive, NACCIMA envisages that, MC11 will deliberate on ways to add impetus consequent upon which huge progress will be made in the negotiation of the rules on Domestic Regulation (which is one of the most advanced areas in the Trade in Services Agreement (TiSA) and that this will help to foster the conclusion of a high-standard in the agenda.
As usual, it is optimistic that, the team leader (my humble self) will harvest (by harnessing) the opportunity of the MC 11 to demonstrate its relevance to modern business by delivering tangible results in trade in services including on such issue as Market Access in services.
On Fisheries Subsidies, the WTO negotiations on are directly related to Sustainable Development Goal 14 ("Conserve and sustainably use the oceans, seas and marine resources for sustainable development") and in particular, Goal/Target 14.6.
The issues for the consideration at the MC11, which are of interest and that Nigeria looks forward to an agreement being reached upon includes: Illegal, Unreported and Unregulated (IUU) fishing and transparency, subsidies linked to overcapacity and overfishing.
When the conference gets underway, considerable thought would also have to be given to designing a suitable framework for Special and Differential Treatment (SDT), given that fishing is a vital element of subsistence for many poor coastal communities in developing and least-developed countries, which also may lack the resources and capacity to implement and enforce new disciplines.
E-commerce has taken a full pride of place. This is an idea whose time has come in view of the increased interconnectivity and digital penetration the world is witnessing. E-commerce allows businesses and consumers to access a global market place, to reach a wider range of consumers and provides the potential to join global value chains.
It is important to the business community that new rules on e-commerce be developed on a global, multilateral basis. These rules must factor in the interest of developing countries who clearly cannot compete with both developed and developing countries in the BRICS block like China, India and other African countries to partake in the new digital economy.
Presently, Africa e-commerce is worth $50 billion by 2018 with Nigeria responsible for $13billion, about 26%.
Recently, the National Bureau of Statistics (NBS) predicted that the e-commerce sector is expected to contribute about 10 per cent, of a projected N10trillion, to the nation's Gross Domestic Product (GDP) by 2018. In fact, KPMG figures shows that, the sector has attracted $1billion Foreign investments in Nigeria based digital businesses over the last year alone with the most significant investments going to e-commerce and payment platform companies.
What all this add up to is that, we must assiduously ensure that we are not left behind in the decision making matrix on e-commerce and digital economy at the MC11, if the matter come for discussion and decision.
Although some aspects of E-commerce regulations fall outside, or partially outside the remit of the WTO, it is therefore expected that a practical starting point to act as a stock-taking exercise will go a long way to identify which current WTO provisions are relevant to e-commerce and which could be expanded or clarified in order to add value to the people across the world. E-commerce afford a veritable opportunity for Nigeria.
One anticipates that deliberations will be undertaken with due account taken of the resource and technical constraints faced by many developing and least-developed countries in this complex area. The subject matter is complex and there are valid concerns that the digital divide and the knowledge gap could inhibit inclusive dialogue.
Importantly too, investment and investment facilitation will be receiving considerable attention. Judging from emerging trends, there is clearly a renewed interest from WTO members to revisit issues about investment and investment facilitation. At the moment, there is no Multilateral agreement or rules on investment (unlike with trade) and possible approaches should be fashioned out.
It could be recalled that, during the Joint Ministerial Trade Committee held on 20 October 2017, the ACP (African, Caribbean and Pacific countries) and the EU discussed preparations for the upcoming event.
The ACP and the EU reaffirmed the: crucial role of the rules-based multilateral trading system, importance of enhancing trade for sustainable growth and development, contribution of trade to development as well as the importance of development support to building trade capacity.
The ACP and the EU equally reaffirmed their commitment to work together with all Members of the WTO to make the 11th WTO Ministerial Conference a success with ambitious and concrete results. They further agreed on the objective of ensuring that the WTO functions as an efficient and effective negotiating forum covering issues of interest to its Members and agreed to work together to ensure that this was reflected in the results of the 11th WTO Ministerial Conference, with development at the centre of negotiating outcomes.
In Geneva during the General Council meeting on 26 July, WTO members elected three officials to serve as Vice Chairs for the WTO's 11th Ministerial Conference (MC11) in Buenos Aires. The officials are: Dr Okechukwu Enelamah, Minister of Industry, Trade and Investment (Africa); Mr Todd McClay, Minister of Trade (New Zealand); Mr Edward Yau, Secretary for Commerce and Economic Development (Hong Kong, China).
Mr. Enelamah's election is considered as a very important recognition of Nigeria's leadership role at the WTO and contributions on global trade policies.
Meanwhile, the African Union Commission in collaboration with the government of South Africa organized a Special Meeting of African Union Ministers of Trade, on 18 September 2017 in Addis Ababa. The main purpose of the Informal Meeting was to enable Africa to discuss and formulate common positions on current issues; design overall strategy that Africa should adopt in the WTO multilateral trading system in order to achieve its structural transformation in the context of Agenda 2063.
It was emphasized that, Africa must emerge from this meeting with a strong reaffirmation of that principle and should move a step further to commit to the principle of speaking with one voice and acting in unison during the MC11.
The region needs to use her collective strength in numbers at the WTO to become key interlocutors in upcoming negotiations, while safeguarding their collective interests in the negotiations.
Disclaimer:

"The views/contents expressed in this article are the sole responsibility of

Prince Adetokunbo Kayode

and do not necessarily reflect those of The Nigerian Voice. The Nigerian Voice will not be responsible or liable for any inaccurate or incorrect statements contained in this article."