Petrolex to invest $5bn in 250,000bpd refinery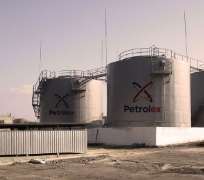 An indigenous midstream and downstream player in Nigeria's oil and gas sector, Petrolex, has inaugurated Wood Mackenzie and Fooster Wheeler to conduct studies for the construction of 250,000 barrels per day refinery at the Petrolex Mega Energy City in Ibafon area of Ogun State.
Speaking to journalists ahead of next week's inauguration of sub-Saharan Africa's largest tank farm built in Ibafon by Petrolex, the Chairman of the company, Mr. Segun Adebutu said the proposed refinery would cost $3.5 billion, while the supporting structures would gulp $1.5 billion, including the $8.5 million lube plants.
He disclosed that the refinery would be the 74th largest among the 5,000 listed refineries in the world.
Adebutu said over the next 10-15 years, his company would invest between $5 billion and $6 billion in the downstream and midstream sectors.
He said with the completion of the mega tank farm in Ibafon, his company would contribute to about 70 per cent decongestion of Apapa area of Lagos by removing about 2,000 tankers, which should have gone to the depots in Apapa daily to load petroleum products.
Adebutu said his facilities were located in 13,000 hectares of land, while negotiations were ongoing for additional 12,000 hectares to make the energy city 101 square kilometres or 10 per cent of the size of Lagos.
He said $330 million had been spent to date as audited by PwC, adding that the tank farm has initial storage capacity of 300 million litres of petroleum products.
According to him, the company plans to add 250 million litres capacity yearly to attain a target of 1.2 billion litres of capacity.
Adebutu added that his company will build 50 filling stations yearly and also acquire 150 vessels, barges and tugboats to provide services in West African waters, stressing that 16 barges and two tugboats have already been acquired.
"'A new world of possibilities' aptly captures the ever-evolving spirit of Petrolex, as we will not relent until we see Nigeria transformed into an energy self- reliant nation in the immediate future," Adebutu said.
Source:
Thisday