Access Bank launches new growth strategy aimed at emerging No1by 2022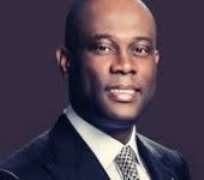 In its bid to become number one retail bank in the country and Africa gateway to the world by 2022, Access Bank on Monday launched new five-year strategy.
Mr Hebert Wigwe, the bank's Group Managing Director, said at the launching in Lagos that the new strategy would place the bank as the number one Nigerian bank by 2022.
According to Wigwe, it will also create a 'Universal Payments Gateway' to dominate international trade and inter-African payments.
"Our strategy will mean that by 2022, millions of people will have access to banking services for the first time.
"Customers will make payments and transfers when they need to," he said.
The bank managing director said that businesses would be able to trade in new markets and invest in new technology.
Wigwe said that the new strategy would centre on six strategic levers namely digitally led, retail banking growth and consolidation in wholesale markets customer focused, among others.
He said that the bank would adopt a new organisational structure to deliver the transformation strategy.
The managing director said that the retail bank would have a customer segment focus, driven by digital and payments, while the corporate bank would build deep sector expertise and deploy global relationship managers.
"Access Bank's subsidiaries will be organised around strategic clusters, with strong collaboration among them to secure trade finance and
correspondent banking.
"The bank's transformation programme will be underpinned by robust risk
management
together with high levels of automation to enhance the compliance and risk functions and drive customer insights," Wigwe said.
He explained that the bank, from 2013 to November 2017 increased its total assets at a Compound Annual Growth Rate of 18 per cent and delivered shareholders' returns of 90 per cent.
The bank chief added that the bank had grown its customers' base from 90,000 in 2002 to over eight million in 2017 and in the same period opened 351 new branches. (NAN)