Police Urges Osun Residents to supply useful information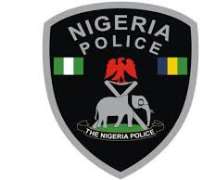 Residents of Osun State have been called upon to readily supply useful information to the police and testify in court if need be.
The appeal was made by the Divisional Police Officer (DPO) of Ataoja Police Divison, Mr Clement Agbemoroti at the monthly meeting of the Police Community Relations Committee (PCRC) at the division recently.
Agbemoroti who spoke through Mr Adeniran Emmanuel, the Divisional Crime Officer (DCO) said some people when they are attacked or duped, easily call on the police to come to their rescue.
Unfortunately enough, when the culprits are apprehended, Agbemoroti said they barely cooperate with the police to provide useful information in the prosecution of the case.
"Without concrete evidence which courts rely on, cases are easily dismissed, when that happens, members of the public easily attribute it to either bribe or underhand dealings by the police", he disclosed.
He also urged communities that engage the services of vigilante to ensure that they operate within their limits.
Agbemoroti said even though men of the vigilante group are not authorised to arrest a thief or a criminal, they can easily alert the police to come to their rescue.
The police Chief further reiterated the fact that PCRC members are "civilian police" who can arrest criminals and hand them over to the police. He however warned that such criminals should not be beaten.