Dell EMC Industry-Leading Hyper-Converged Infrastructure Solutions Gain PowerEdge Boost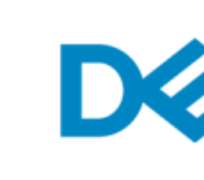 LAGOS, Nov. 30, 2017 - Dell EMC has announced that its hyper-converged infrastructure (HCI) portfolio has received a substantial boost with the availability of Dell EMC HCI appliances on the newly designed, award-winning Dell EMC PowerEdge 14thgeneration servers.
With this latest PowerEdge server platform, designed and optimised for HCI, customers of all sizes can expect even more powerful and predictable performance with even greater configurability for hosting a wide-range of mission critical software applications on Dell EMC VxRail and XC Series appliances.
According to Chad Sakac, president, Converged Platforms and Solutions Division, Dell EMC, "Customers transforming their IT are increasingly turning to hyper-converged infrastructure as an ideal foundation for simplifying IT today and for the future. He noted further tha with HCI designed as a software-defined infrastructure, achieving ultimate performance and reliability relies on tightly engineering software with optimal hardware and its configurations. "Dell EMC's turnkey, pre-integrated, tested and validated HCI appliances enable customers to simply stand-up and scale IT infrastructure, backed by trusted dependability and performance, to help IT organisations more easily meet the growing demands of their businesses," he says.
Dell EMC now combines the simplicity, agility and scalability of its industry-leading HCI portfolio with the power and flexibility of next generation servers, designed and optimised for HCI. This offers greater performance and reliability to meet customer demands as HCI moves into core data centers and is relied on to run a wider range of applications and workloads.
The upgraded Dell EMC HCI appliance portfolio offers customers significantly faster access to applications and data thanks to higher core counts, faster clock frequency, more memory channels, and faster memory resulting in up to 1.7x more processing power and 62 percent higher internal bandwidth.